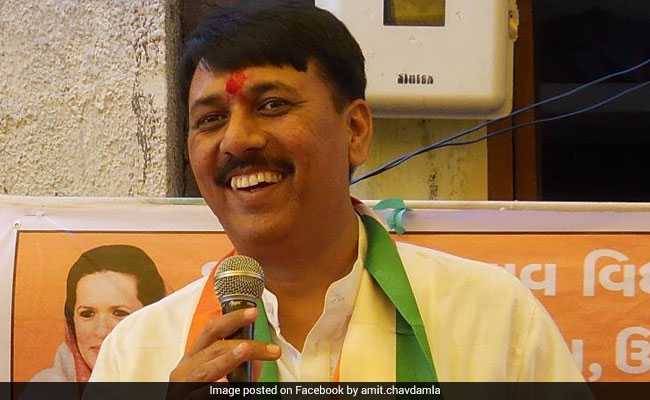 New Delhi:
The Congress on Tuesday appointed Amit Chavda, a four-time legislator, as its new party chief in Gujarat, replacing Bharatsinh Solanki, a move by
Rahul Gandhi
to bring in the younger generation in leadership role.
Mr Chavda, 42, who met the Congress president earlier in the day before flying back to
Gujarat
, thanked the party chief for giving youth a chance to lead the party to take on the BJP in the home state of Prime Minister Narendra Modi.
"I will help take forward the role assigned to me in helping the youth connect with the party. I will also help in strengthening the organisation in the state and raise public issues and concerns in a bid to resolve them. I will fight for the rights of people in Gujarat," Mr Chavda, till now the chief whip of the party in Gujarat Assembly, told PTI.
In a statement here, the Congress said that party president Rahul Gandhi has appointed Amit Chavda as the president of the Gujarat Pradesh Congress Committee in place of Bharatsinh Solanki.
"The party recognises the service and contribution of Sri Bharatsinh Solanki, who has relinquished the responsibility as the GPCC president," it said.
Congress had lost the 2017 Gujarat Assembly election but improved its tally to 77 from 60 in the 2012 elections.
The move is yet another sign of generational shift in the party after Rahul Gandhi took over as president in December.
Mr Chavda, a first cousin of Solanki, represented the Anklav constituency in Anand district of the state in 2012 and 2017. He earlier won the Borsad assembly constituency twice
Recently Mr Solanki had met Rahul Gandhi. "I will do whatever work the party assigns me," he had said later.
"After the party's defeat in the 2017 Gujarat polls, I had offered to resign but the high command asked me to continue working," he added.