Highlights
Security forces had opened fire during clashes with protesters
Protests since Tuesday, when a cricketer, 3 others died in police firing
Mobile internet services suspended by state government on Thursday
A class 11 student was killed and seven persons were injured in Kashmir on Friday as security forces opened fire on protesters in Kupwara in clashes that mirrored the deaths in Handwara three days ago.
The boy, Arif Ahmad, was shot along with three others when security forces opened fire on protesters who were throwing stones at an army camp. He died of his wounds in hospital.
Four more were injured in separate incidents in Kupwara, 100 km from Srinagar.
The ruling PDP has appealed for calm. "Forces should exercise restraint. Killings are unacceptable. We will ensure guilty are punished and justice is delivered."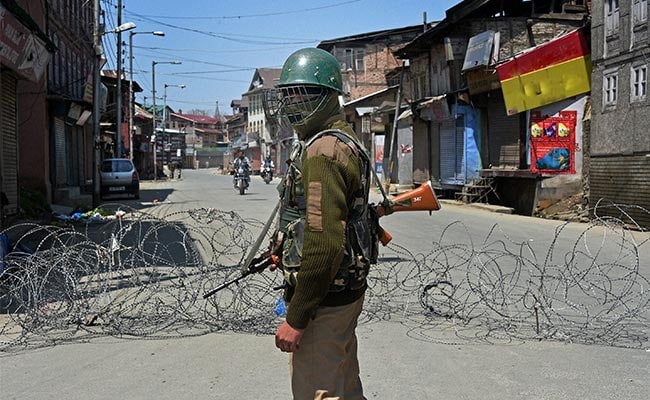 Protesters have clashed with security forces in many areas across the Kashmir Valley after the death on Tuesday of four people including a young cricketer and an elderly woman in Handwara town, 60 km from Srinagar.
The police say security forces fired when protesters surrounded the main army post and threw stones at troops.
The protests were spurred by allegations that a schoolgirl had been molested by a soldier; the army later released a mobile phone video in which the girl talks about harassment by a boy - not a soldier. She also blames locals for instigating the protests.
Amid anger over the deaths, a curfew and restrictions have been in place in Handwara, Kupwara and parts of Srinagar. A man died in Kupwara on Thursday after being hit by a teargas shell during protests.
Mobile internet services have been suspended in the Kashmir Valley to check the spread of rumours.