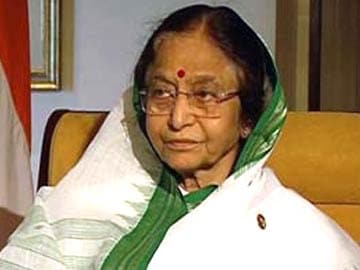 Jalgaon:
Former President Pratibha Patil's younger brother has been named as an accused in the murder of a Congress leader in 2005 in Maharashtra.
Gajendrasing Patil was described by two people arrested by the police as the mastermind of the killing of Professor VG Patil of the Congress in Jalgaon, over 400 kilometres from Mumbai. His car was stoned and then he was stabbed to death. The death was widely believed to be a case of political rivalry.
Pratibha Patil served as President of the country from 2007 to 2012.
The Congress leader's wife, Rajani Patil, has alleged that the former President's brother was being shielded by the CBI, which was assigned to take over the case in 2007 by the Bombay High Court.
A few months before he was killed, Professor Patil had defeated the President's brother in an important local election to head the District Congress Committee.