Sarguja:
Deep inside Chhattisgarh's Hasdeo Arand forest, the silence of the woods is broken by the mechanical sounds of coal mine workers cutting trees near the Ghatbarra village of Sarguja district.
But around 300 tribal families in the village allege what is also being wrecked is the law that assured them first rights to the forest.
"We don't want a coal mining to come up here. We will have to leave our village. We will get house, but a smaller one. I am worried that my coming generation will forget their tribal culture if we relocate," said Ameen Sayee, a villager.
The forest and their village comes under the Parsa East-Kete Basan coal block which was allocated by the Congress-led UPA government at the Centre to a joint venture between the Rajasthan Government and the Adani Group in 2006.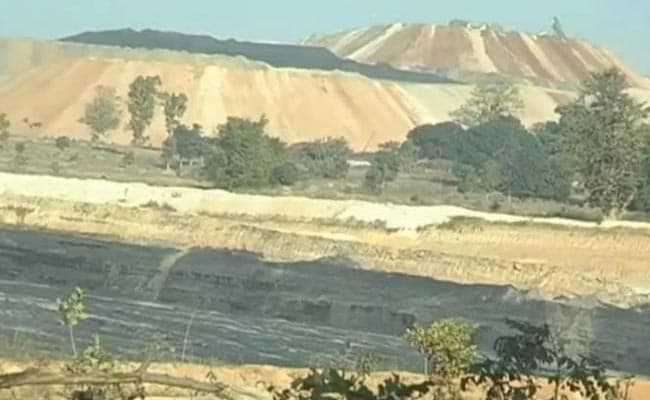 Although the Forest Rights Act 2006 allows a diversion of forest land only after the consent of the local tribal community, the tribal community and activists allege that the law was undermined as the land was first diverted for the joint venture in March 2012 and then in November 2013 the tribal population was granted community rights.
For three years the tribal community opposed and refused to give consent. Suddenly, this January, the tribal community received a notice signed by the Collector and the Forest Department stripping them off their community forest rights.
"The Collector in the cancellation order admits that first the land was diverted and then rights were given. So she admits it has been done wrongfully. Therefore, the land diversion should be cancelled," Alok Shukla, convenor of the advocacy group Chhattisgarh Bachao Andolan, said.
However, holding the move as right, Sarguja District Forest Officer Mohammad Shahid said, "Since it is a principle of justice that if something wrong has been done it has to be set right so we cancelled the rights."
But the tribal community of Ghatbarra are not willing to give up their land easily. They are now planning to move to court and are expected to launch protests against the decision from March 1.