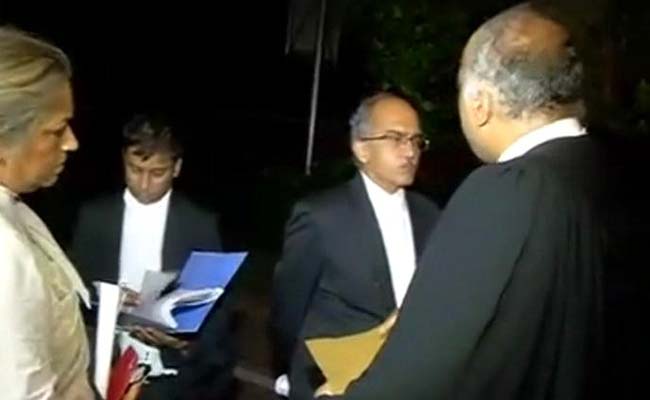 New Delhi:
In a first, the Supreme Court was opened for judges to hear at 3 am, the final plea against the execution of Yakub Memon for his role in the 1993 Mumbai blasts case.
After about 90 minutes, the judges rejected Memon's appeal to stop his execution.
He was hanged in Nagpur central jail
a little before 7 am.
There was much activity in the heart of Delhi post midnight as activists and a battery of lawyers moved from outside the home of Chief Justice of India HL Dattu to the Tughlak Road residence of Supreme Court judge Deepak Misra and then finally a few kilometers away to the stately Supreme Court building.
The petition was heard by a three-judge bench in court number 4 of the Supreme Court after security checks. The Supreme Court has never before been opened at 3 am for a hearing.
(Timeline: 8 Hours of Dramatic Developments)
On Wednesday evening, President Pranab Mukherjee rejected Memon's mercy petition that he had received earlier in the day.
Memon's lawyers and activists cited a Supreme Court judgement in another case to argue that he can't be hanged for at least 14 days after his mercy plea was rejected.
They also argued that a Maharashtra prison manual, which says that there must be a seven-day gap between the rejection of a mercy petition and execution, has not been followed.
The Supreme Court rejected these arguments, saying ample opportunity had been given to Memon to file his petition after his mercy plea was first rejected.
The new petition was filed late on Wednesday and Justice Dattu asked the same three-judge bench that had earlier in the day rejected Yakub Memon's plea to stop his execution, to hear his final plea.
Memon was convicted in 2007 for his role for financing the 1993 Mumbai serial blasts. His brother, Tiger, and underworld don Dawood Ibrahim, who masterminded the blasts, are missing.