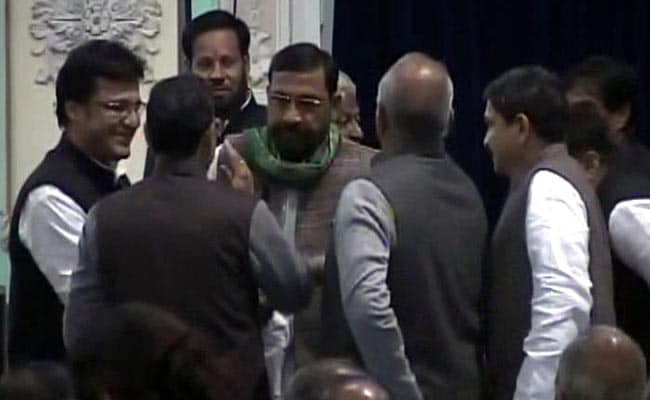 New Delhi:
The Supreme Court today issued notices to the Centre and Uttar Pradesh government on a petition seeking CBI probe into death journalist Jagendra Singh.
Both the Centre and Uttar Pradesh government have to reply to the notice within two weeks.
Mr Singh's family members have alleged that he was killed by the police on the orders of state Cabinet minister Ram Murti Verma.
The Shajahanpur-based journalist was allegedly set on fire during a police raid at his house in Awas Vikas Colony of Sadar Bazar area on June 1. He succumbed to the injuries on June 8.
The video footage of dying declaration which went viral on news channels and social media showed Jagendra Singh saying, "Why did they have to burn me? If the minister and his goons had a grudge, they could have beaten me instead of pouring kerosene and burning me."
The journalist had posted reports on Facebook about illegal mining activities and land grabbing against the minister.
Five policemen have been suspended but the UP government has refused to sack any of its ministers without investigation.