Howrah:
A lot of help was promised to Uri attack martyr Gangadhar Dalui's family, especially after his father Onkarnath Dalui refused the compensation given by the West Bengal government. But Dalui's family says not much materialised. Now, a Gurgaon-based independent journalist and documentary filmmaker has raised Rs 5 lakh for them through crowd funding.
"It's a matter of pride for us that people want to help us. People have thought of us and are looking out for us," 59-year-old Onkarnath Dalui told NDTV.
People from every corner of the country have donated for Uri martyr Dalui's family after Gurgaon-based Deepika Narayan Bhardwaj started a campaign and raised over Rs 5 lakh in less than five days through crowd funding platform Milaap. Milaap also waived off their 5 per cent platform fee for this effort.
"While interacting with people who were interested in helping the family, someone told me about Milaap and how they can help raise funds for the family. That's when I came across Milaap and stated the crowd funding campaign," Ms Bhardwaj told NDTV.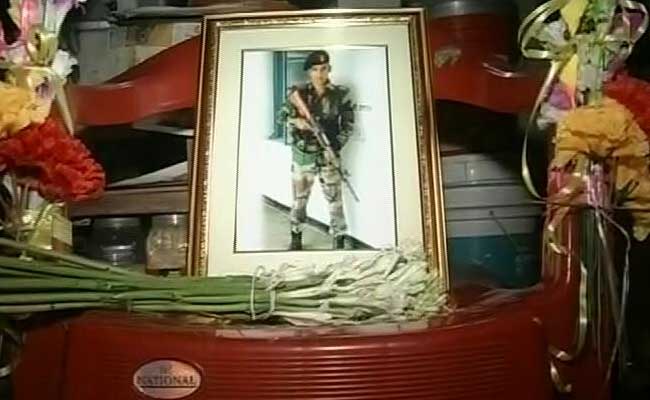 Milaap CEO and Founder Mayukh Choudhury told NDTV, "We enable people like Deepika to set up their fund raising pages in a matter of minutes and start raising funds. We have features like one click share on social media and Deepika's campaign was shared by 1300 people on Facebook."
Though Onkarnath Dalui is overcome by grief every time someone comes home what surprises him is all the promised financial help after the Uri attacks, simply hasn't come.
59-year-old Dalui said no to the two lakh rupees compensation announced by the Mamata Banerjee government saying it was the same amount the government paid those who died consuming illicit liquor.
Apart from the army and some individual efforts, only Trinamool minister Rajib Banerjee has helped with cash and a promise to build a proper home for the family, something Gangadhar Dalui himself was planning to do. Dalui was among the 20 soldiers killed when an army camp in Jammu and Kashmir's Uri was attacked by terrorists on 18th September this year.
When asked about the promises of help made earlier, Mr Dalui said, "Whether its help from the government or help from individuals I haven't received anything yet. I don't know if I am going to get it. I have only heard people talk about it."
The soldier's family says they are overwhelmed by this effort and hope the country keeps its promise of looking after martyr's families.