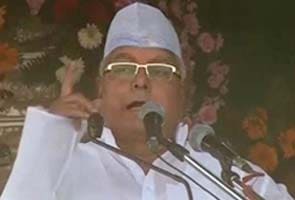 Ranchi:
On July 15, a court in Ranchi will decide whether politician Lalu Prasad Yadav is guilty of embezzling Rs 30 crore from the government during his earlier term as chief minister of Bihar. Mr Yadav may attempt to change that by asking the Supreme Court to transfer the judge hearing the case.
Mr Yadav, the president of the Rashtriya Janata Dal or RJD, had asked for his case to be transferred to a different court, alleging that Pravas Kumar Singh, the judge handling the verdict, is related to a senior minister in the current Bihar government headed by Nitish Kumar. Mr Yadav had said this could impact his case; but the Jharkhand High Court rejected that argument today.
Mr Yadav was named as an accused in this case in 1997, along with nearly 40 others.
Bihar has 40 parliamentary seats; a verdict against Mr Yadav could impact his party's performance in the national elections, due by May.
Mr Yadav had quit as chief minister in 1997, when his name figured in the CBI investigations in the fodder scam, worth Rs 900 crore according to the CBI.
54 of the 61 cases related to the scandal were transferred to Jharkhand courts after it was carved out from Bihar and made a separate state in November 2000.
Mr Yadav features among the accused in five cases.