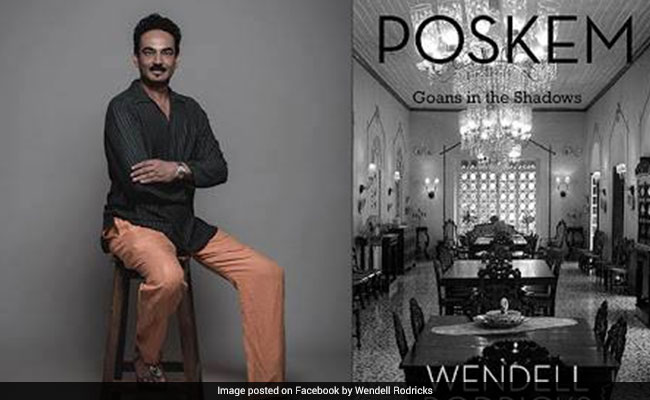 Chennai:
When celebrated fashion designer Wendell Rodricks sat down to write his third book, haute couture was not on his mind.
He was thinking about his neighbour Rosa - an elderly woman who had lived her life as a poskem - adopted as a child by a wealthy family in Goa, given their family name but condemned to a lifetime of domestic servitude.
Rodricks' new novel - Poskem: Goans In The Shadows - is a fictional tale of four people caught up in a Goan tradition that finally appears to be dying out in the 21st century.
Mr Rodricks writes of an unspoken world of the last generation of people who fell victim to the poskem tradition, preserving their story for posterity, the publisher's note states.
The author, a Goan himself, describes it as "the sunshine state's dark secret".
"The worst part of being a poskem ... was that the entire village knew of these people and did not treat them with respect," Mr Rodricks told the Thomson Reuters Foundation.
Alda, the protagonist of the book inspired by the real-life Rosa, discovers she is different from the other children in the house when she is 10.
While her six "siblings" went to school, she did household chores, and while they ate from porcelain plates, she ate in the kitchen with the servants.
"Poskem has so many emotions - incest, sodomy, rape, seduction, love, hate, murder. But all this happened in reality," Rodricks said at the book's launch in Chennai.
India's 2011 census recorded more than 4 million labourers aged from five to 14 years old.
In Goa, one of the country's top tourist destinations, poskem were normally from poor families or illegitimate children, Mr Rodricks said.
"They were taken into a family, given the family name, introduced to a religion but, for the most part, not given equal treatment like the other siblings in the house," he said.
"Very often they had no right to property and were even selfishly denied marriage so that the family could keep them in lifelong servitude."
Mr Rodricks said his mother's family had a poskem, but he did not know the meaning of the word when he was young.
He first understood what it meant in his twenties and later got to know more when he settled down in Goa and Rosa was his neighbour.
"The book is an apology to all the men and women who lived their lives as poskem in a 200-year-old tradition that has been rarely questioned," he said.
© Thomson Reuters 2017