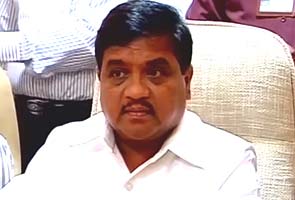 Mumbai:
The Maharashtra government today assured strict action against police officials if a probe report on the arrest of two girls, who made Facebook comments on Bal Thackeray's funeral, found them to have overreached themselves.
"The report will be forwarded to the state government. I will discuss it with Chief Minister Prithviraj Chavan. Strict action will be taken against the officers if they are found to be guilty," Maharashtra Home Minister RR Patil said.
He said the state government has taken the arrests very seriously.
The two girls, aged 21 and from Palghar, were arrested on November 19 after one of them posted a Facebook status questioning Mumbai's shutdown for Shiv Sena founder Thackeray's funeral the previous day and the other 'liked' it.
The arrests were made on a complaint by a local Shiv Sena leader. Sainiks vandalised a hospital run by one of the girl's uncle. The girls were released on bail and had apologised for their Facebook comments.
Following the outrage over their arrests, the state government had ordered an inquiry.
A police official, who did not want to be named, said the report indicates the arrests could have been avoided and recommends departmental action against the erring policemen.
"The report filed by Inspector General (Konkan Range) Sukhvindar Singh also mentions that sections applied in the case were not justified," the official said.