Highlights
Pakistan prepares Pathankot FIR but terrorist Masood Azhar not in custody
Pak govt sources confirm Azhar on the run, may be hiding in Afghanistan
6 militants stormed Pathankot base on Jan 2 killing 7 security personnel
The man whom India holds responsible for last month's deadly attack on the air force in Pathankot, Pakistani terrorist Masood Azhar, is on the run and may even be hiding in Afghanistan, top sources in Islamabad have told NDTV exclusively.
Days after the Pathankot base was breached by six Pakistani terrorists
, launching a gruelling 80-hour-operation to regain control of the massive compound, India said the attack was the work of the banned Jaish-e-Mohammed group and listed Azhar, who chiefs the group, and some of his relatives as directly responsible for the siege which left seven military personnel dead and left Indo-Pak relations precariously placed just as they seemed to be improving after a tough year.
Pakistan broke with an old habit of denying its citizens were involved with the attack, and Prime Minister
Nawaz Sharif pledged his cooperation to the investigation
in a phone conversation with Prime Minister Narendra Modi. Media reports from Pakistan said that Azhar and his relatives had been placed under house arrest in Islamabad, and that Jaish seminaries and offices had been raided and shut down.
India however said that it had not been told by the Pakistani government that Azhar, a 47-year-old cleric, had been arrested. Apart from some regional ministers, no senior official from Mr Sharif's government claimed that action had been taken against Azhar himself.
Now, clarifying the conflicting reports emanating from Pakistan about him, top-ranking officials in the Pakistan government sources have told NDTV that while some Jaish operatives are under arrest, Azhar is not among them. In fact, these sources have told NDTV that Azhar is untraceable and may well be hiding in Afghanistan.
Asked by NDTV why he was not detained immediately after the Pathankot attack, these officials told NDTV that Azhar, who is also responsible for the attack on India's parliament in 2001, was not to be found at his base and hometown of Bahawalpur in South Punjab and may have gone into hiding much earlier.
The confirmation at the senior levels of Pakistan government that Azhar is neither in jail nor likely to be any time soon could further imperil the next round of talks between India and Pakistan. The Foreign Secretaries of both countries were expected to meet last month; the Pathankot attack drew a red line through those plans.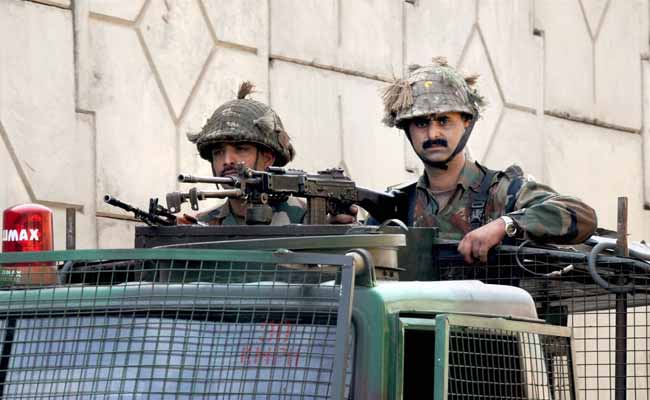 India has made it clear that the possibility of dialogue is predicated on what action Pakistan takes in punishing the Pathankot perpetrators.
NDTV has learnt that Mr Sharif has personally thrown his weight behind the need to register a case in the Pathankot terror attack. Who the First Information Report or FIR will name - and whether it will specifically list the Jaish- e-Mohammed as a terror group - is what India is waiting to see. Weeks ago, Mr Sharif had signaled his intent when a statement from his office said, "Based on the initial investigations in Pakistan, and the information provided, several individuals belonging to Jaish-e-Mohammad, have been apprehended."