Highlights
Salafism a concern around the world as gateway into extremism
India too has held it as one of the factors behind Kashmir unrest
NDTV traces funds to Indian NGOs from donors on terror watch lists
New Delhi:
From time to time, the Indian government has warned of the dangers of the rise of puritanical, Saudi-style Islam in India, most recently, during the unrest in Kashmir, when it warned it will not allow a 'Wahhabi theocracy' to take root in the Valley.
But such statements are not backed up with facts about the funding and growth of this strain of Islam, known interchangeably as Wahhabism or Salafism, with its roots in Saudi Arabia.
NDTV scrutinised records of the past three years of the government's Foreign Contribution Regulation Act (FCRA) website, where Indian NGOs have to log overseas funds received.
Among the states receiving funds from Islamic charities, Uttar Pradesh had the highest number: Rs 55 crore. Of that amount, the most seemed to be concentrated in a cluster of NGOs on the state's eastern border with Nepal.
In the town of Itwa, we visited one of those institutions, the Al Farooq group.
Set up, according to its promotional video, 25 years ago by a Qatar-based Salafi preacher and a local Maulana, the institution received Rs 2.34 crore in the last 3 years from a trust run by the royal family of Qatar.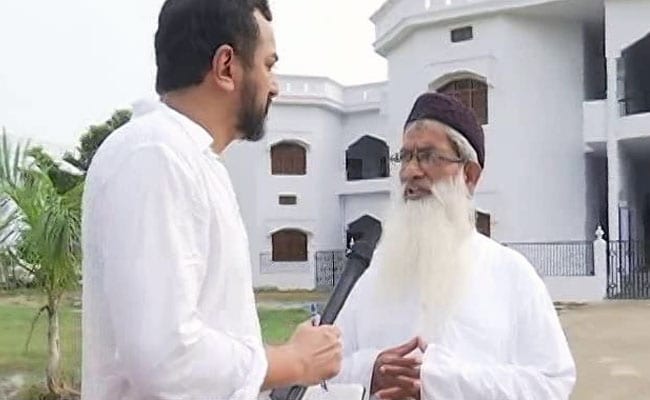 The money to this institution is shown as coming for construction and expansion of buildings - schools orphanage, and a madrassa. But it is run on core Salafist beliefs, which are dismissive of the Sufi Islam practiced in the Indian subcontinent.
"What you call Sufi Islam isn't Islam at all. It is the distorted face of Islam. Calling themselves Muslims, they are distorted faces," says Shabir Ahmed Madani, the founder of Al Farooq.
He claimed their ideology is not influenced by their funders - the Qatar-based Sheikh Eid Bin Mohammad Al Thani Charitable Association. On its site, the Association appears to operate like any international charity organisation.
But its founder Abd Al Rehman Al Nu'aymi was designated a global terrorist by the US Department of Treasury in December 2013 for funding Al Qaeda and other Islamic radical groups in the Arabian Peninsula.
Repeated queries from NDTV to Al Thani Association went unanswered.
Defending the association, Mr Madani said, "This is just an accusation, there is nothing anyone can say about it. Has there been real evidence in the real world?"
The same pattern was repeated at the nearby Safa Educational and Technical Welfare Society set up in 2009, which received Rs 4.56 crores in the last six years, mainly from Kuwait.
Here too, the funds are shown for educational purposes, and here too, the Salafist antipathy towards other forms of Indian Islam is evident.
The founder of Safa Group, Abdul Wahid Madni, said the money comes without strings attached. But the Safa Group's main donor, a Kuwait based entity called Jamiat Ehyaut Turas Al Islami, appears suspect.
We could find no trace of this organization online. It only appeared in a list of proxies for another Kuwait-based charity called Revival of Islamic Heritage Society. The Society has been banned by the US Treasury for bankrolling Al Qaeda networks.
NDTV tried to find a contact the Revival of Islamic Heritage Society, but without luck.
The pattern continued across the Nepal border, where a string of Salafist madrassas have come up over the years. Given the ease of cross-border passage, they are well-attended by Indian students.
In the Nepal border town of Jhanda Nagar Jamil, we visited the Serajululoom Al-Salfia mosque, which receives funds from one of the best known Saudi charities - Rabita al Alam al Islami or Muslim World League.
The money from the League is used for books and salaries of teachers, explained its General Secretary Shamim Ahmed Khan.
But the Muslim World League said to have played a dual role.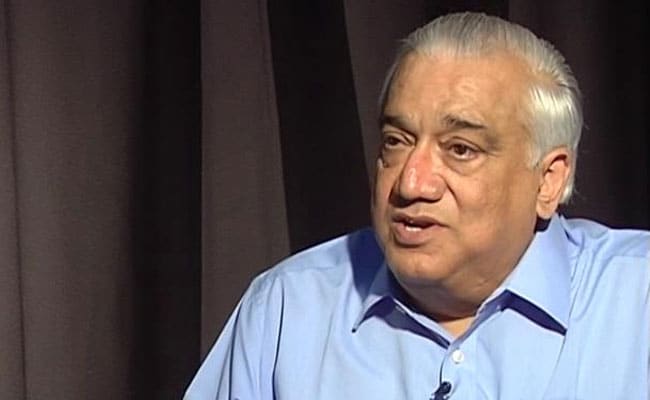 "Muslim World League was the principle organization that coordinated the distribution of resources that have been received from different part of the world in support of the global jihad in Afghanistan," said Talmiz Ahmad, former Indian Ambassador to Saudi Arabia.
The League established a Rabita Trust in Pakistan in 1988, which was banned by the US Department of Treasury after the 9/11 attacks for its close ties with senior al-Qaeda leadership. Wa'el Hamza Julaidan, a businessman from Saudi Arabia and former secretary general of Rabita Trust, was also temporarily heading the League during his stay in Afghanistan. He was a founding member of al-Qaeda in 1988. In a notice dated June 2002, the US Treasury stated, "The US is designating Julaidan under Executive Order 13224 as a person who supports terror."
NDTV's questions to Muslim World League went unanswered.
The trail of Salafist NGOs funded by questionable donors continued south to Karnataka's Shimoga district, five hours north of Bangalore.
After Uttar Pradesh, Karnataka is one of the states to have received highest amounts from Islamic charities: Rs 38 crores in 3 years.
According to the FCRA records three of the top 5 NGOs in Karnataka which received funding from Islamic charities are in Shimoga: Madeenath Ul-Uloom Education Trust, Rabiya Basri Rahamat-Ulla-Hi-Allayha Charitable Trust, and Sadiya Educational and Charitable Trust, all 3 of which received a total of Rs. 36.5 crores.
All 3 NGOs are running schools and madrassas and all are Salafist in nature.
They also share a common thread of foreign funding, from the International Islamic Charitable Organisation (IICO), based in UAE and Kuwait.
NDTV found a Wikileaks wire dated 19 January 2009 that accused Sheikh Nadir Al-Nouri, a board member of the IICO and head of its Palestine Committee, of sending funds through "trusted Zakat committees" in the Palestinian territories, 22 of which are linked to Hamas.
The IICO has also been banned by Israel's defence ministry for contributing to Hamas and other radical organisations.
IICO did not respond to NDTV.
At these madrassa's they insisted were not furthering extremist agendas, and that they have no idea of their antecedents.
The administrators and teachers at Madeenath Ul-Uloom Education Trust claim that the funds come only for educational purposes and their funding organizations only enquire about how students are performing in classes.
Moreover, these individual cases may not reflect the reality of Salafist institutions in the country, whose numbers run into 1000's.
But what is worrying is the absence of scrutiny by government agencies of the source of funds making its way into Indian organisations.
Speaking to NDTV, Ajai Sahni, executive director of Institute for Conflict Management and South Asia Terrorism Portal, said, "Our general intelligence capabilities are very, very limited in terms of manpower, in terms of technical and technological backups. Our intelligence agencies may know a great deal but what they know does not constitute evidence."