New Delhi:
The Election Commission on Saturday announced dates for elections in five states including Madhya Pradesh, Rajasthan, Telangana, Chhattisgarh and Mizoram. Chhattisgarh, affected by Maoist insurgency, will go to elections in two phases on November 12 and 20. Madhya Pradesh and Mizoram will vote on November 28. Rajasthan and Telangana, where Chief Minister KCR dissolved the assembly to call for early polls, will vote on December 7. Results for the elections in all the five states will be announced on December 11.
The model code of conduct, imposing restrictions for free and fair elections, was enforced as the announcement was made by Election Commissioner OP Rawat.
Here are the HIGHLIGHTS on the story: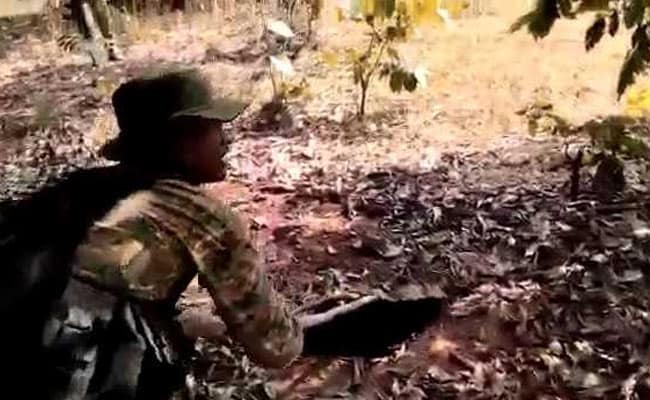 Maoists from Maharashtra, Telangana and Odisha have crossed into Chhattisgarh ahead of the first phase of polling on Monday in a bid to disrupt the elections, intelligence sources said today. Voting for the second phase is on November 20.
"The Maoists are choosing soft targets this time to create terror. The security forces are prepared to deal with them," a senior police officer told NDTV.
The Maoists triggered seven explosions today between two villages in Antagarh, 175 km from state capital Raipur, injuring a Border Security Force soldier. In a separate encounter that broke out at Bijapur today, a Maoist was killed and another was arrested.
"The PLGA can launch surprise attacks in 'grey areas', which are less sensitive. Their chief, Hidma, was last known to be active in Sukma," said the police officer who asked not to be named. He said at least 150 heavily-armed Maoists could be active in Sukma and Dantewada. The so-called People's Liberation Guerrilla Army or PLGA is the armed wing of the terrorist group Communist Party of India (Maoist).
The Maoists are known to deploy concealed spikes and other booby traps in the jungles to slow down the advance of security forces and election staff. Several traps laid by them have been uncovered in Bastar.