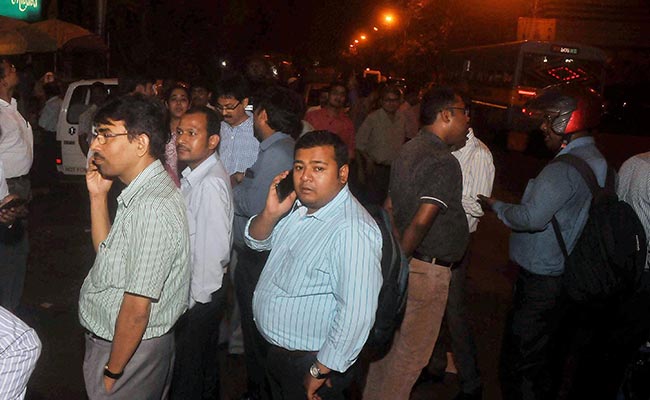 Highlights
Strong tremors in Aizawl, Kolkata; buildings being evacuated
Tremors also felt in Chennai, Patna and Delhi
Land based earthquake; no danger of tsunami
New Delhi:
Huge tremors were felt in Kolkata after a whopper of an earthquake of 6.8 magnitude hit the areas on the India-Myanmar border. Strong tremors were reported in Guwahati and Patna, mild ones were felt in Chennai and Delhi. (
Live updates
)
The earthquake hit at 7.25 pm and at a depth of 134 km. No damage has been reported so far from Guwahati. (
Did you feel the quake? Post here
)
"The epicenter is in Myanmar, some 100 km off the India-Myanmar border. Since the quake occurred at a depth of 134 km, the impact could be felt at a large distance," JL Gautam, Operations Head at the National Centre for Seismology, said.
People blew conch shells on some streets in Kolkata to sound alarm and alert residents of high-rises, said some eyewitnesses. (
See pictures
)
"It took us a few seconds to realise what was happening, but the shake was pretty evident. So we rushed out immediately," said a resident of Kolkata.
Cracks were reported in some Kolkata buildings, while the city's Metro was suspended for a few minutes.
All the northeastern states are categorised under zone V in the country's seismological map and are considered highly vulnerable.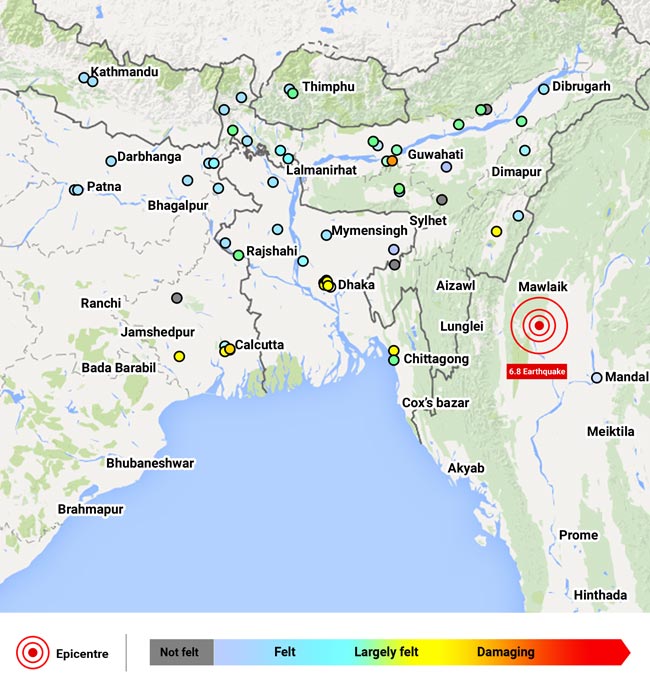 Because it was a land-based earthquake, there is no danger of a tsunami.
Here are some tweets:
Crazy scenes in Eden Gardens. All of us felt tremors in the Press box, evacuated and then returned. Earthquake?

Karthik Lakshmanan (@lk_karthik) April 13, 2016
Tremors felt . Just evacuated building in #Kolkata

Derek O'Brien (@quizderek) April 13, 2016