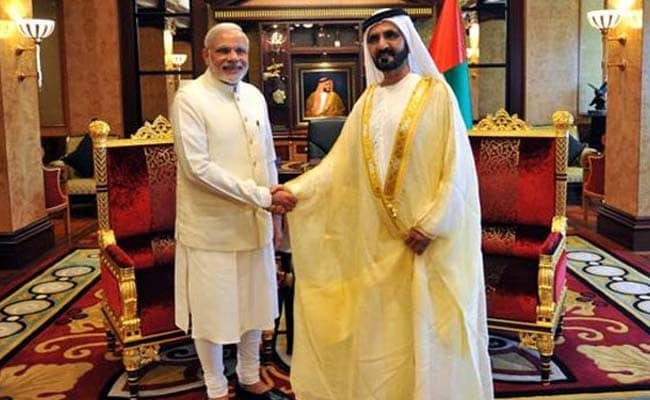 Dubai:
United Arab Emirates (UAE) flagship free zone Jebel Ali Free Zone (Jafza), a trade and logistics hub, is currently home to over 800 leading Indian companies which are serving all key markets in the region.
Jafza is the free zone for the wider Middle East region spanning from West Asia, the Commonwealth of Independent States, Africa and Indian subcontinent.
"UAE and India enjoy a very strong bond of friendship which is founded on centuries old cultural and economic interaction between the two regions. The evolution of Dubai as a regional trading hub in 1990s provided a major boost to bilateral trade relations between the two countries," Sultan Ahmed Bin Sulayem, Chairman of DP World and Ports, Customs and Free Zone Corporation, said in the statement.
"Today India is UAE's largest trading partner. Jafza, which is home to more than 800 top India multinationals, has played a key role in strengthening trade relations between the two countries. The Jafza seeks to attract more leading Indian companies to the Free Zone," the statement added.
Commenting on the
opportunities for Indian investors
Mr Bin Sulayem further said, "Most of the countries in the Middle East region are currently focused on diversifying their economies in order to reduce their dependence on oil. These countries are estimated to be spending more than USD 4 trillion in developing economic infrastructure suitable for nurturing non-oil business activities."
"Expo 2020, the world's third largest global event after Olympic and the World Cup in Dubai, will provide further boost to infrastructure related activities in Dubai and other emirates in the UAE. This unveils huge opportunities for Indian investors, which must be capitalised on," he said.
India is Jafza's one of
top trading partners.
Jafza hosts a large number of leading Indian multinationals in diverse sectors who have established their regional headquarters in Jafza to serve markets.
Jafza-India non-oil trade has tripled in the last ten years to reach almost Rs 27,000 crore (USD 4 billion) in 2014.