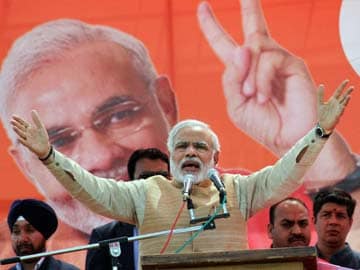 New Delhi:
Prime Minister Narendra Modi today said India was disappointed that Pakistan had "sought to make a spectacle of talks and went ahead with talks with secessionist elements."
"We will continue to make efforts to build peaceful, friendly and cooperative ties with Pakistan," the Prime Minister said commenting on his government canceling secretary level talks with Pakistan earlier this month.
Laying the ground rules for future talks, the PM asserted that "any meaningful bilateral dialogue necessarily requires an environment that is free from terrorism and violence".
In an interaction with the Japanese media, he said "India desires peaceful, friendly and cooperative ties with Pakistan.... India has no hesitation to discuss any outstanding issue with Pakistan within the bilateral framework that has been established under the Simla Agreement and the Lahore Declaration".
PM Modi recalled that he had a "very good meeting" with Prime Minister Nawaz Sharif in May, 2014, when he attended the swearing-in ceremony of his government in New Delhi.
"We together decided that the Foreign Secretaries should meet and explore how to take relations forward," he noted.
India called off the meeting last week after Pakistan's ambassador to India met separatist leaders from Jammu and Kashmir, days before the talks were scheduled. India's foreign secretary was to have held talks with her Pakistani counterpart in Islamabad last Monday, August 25.