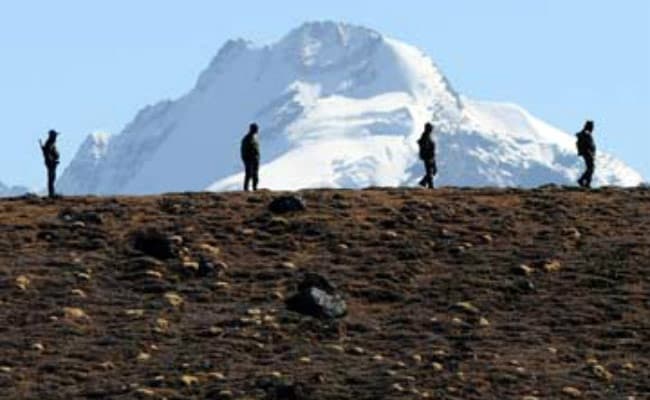 New Delhi:
India has said that it will continue to use diplomatic channels with China to resolve the Doklam stand off and insisted that Prime Minister Narendra Modi and Chinese President Xi Jinping held "conversation on a range of issues" in Hamburg during the G20 Summit.
There is a stand off between the armies of India and China in the Doklam area in the Sikkim sector, where Indian troops stopped Chinese soldiers from constructing a road on June 16.
"We have diplomatic channels available. We have embassies in both countries. Those channels will continue to be used," External Affairs Ministry Spokesperson Gopal Baglay said when asked about the nearly month-long stand off in Doklam.
He also referred to Foreign Secretary S Jaishankar's remarks at an event in Singapore on the issue.
Mr Baglay noted that there were well-established and mutually agreed mechanisms to address differences on the border issue as well as tri-junctions.
"I would only refer you back to the information we put out after the meeting (in Hamburg). There was a picture that we had tweeted. There was a brief text that...said at the BRICS leaders' informal meeting at Hamburg on the sidelines of the G20 summit, the BRICS leaders had an informal meeting that was hosted by China."
"Prime Minister Modi and President Xi had a conversation on a range of issues," Mr Baglay said when asked about the Chinese foreign ministry spokesman's remarks that there was no bilateral meeting between the two leaders.
However, he refused to give details on the "range of issues", saying, "It is not for me to comment as to what grounds the two leaders covered."
On whether Doklam stand off also figured during the "conversation on range of issues" between Prime Minister Modi and Chinese President Xi, Mr Baglay said, "There was a conversation between them. There were a range of issues that was the subject matter of that conversation."
Asked if his remarks on diplomatic resolution of Doklam stand off indicated any shift in Chinese demand for withdrawal of Indian troops from the area, he said India has already outlined its position on the issue.
On strong rhetorics in the Chinese media warning India on the Doklam stand off, Mr Baglay said, "This matter we are dealing with is a serious matter and it has implications. We remain engaged in addressing this matter..."
On whether National Security Advisor Ajit Doval was travelling to Bejing on July 26, he said that there was no information with him at the moment.
Mr Doval, who is the Special Representative for the India-China border talks, is expected to visit Beijing on July 26 to attend the meeting of the National Security Advisors from BRICS - Brazil, Russia, India, China and South Africa.
Mr Baglay also declined to comment on the recent meeting between the top Chinese envoy and Congress vice president Rahul Gandhi, saying that the Ministry of External Affairs does not comment on activities of embassies or political parties.