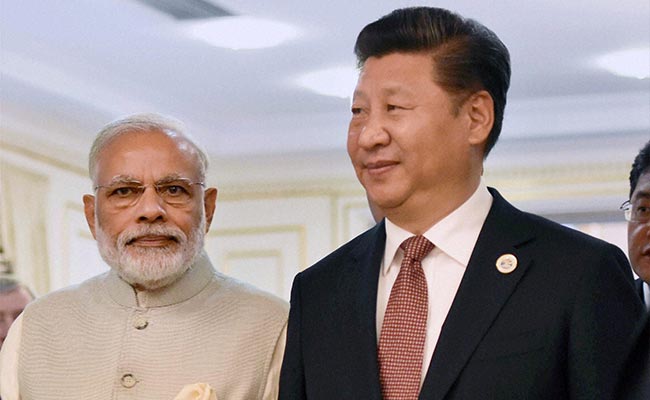 Highlights
Indian soldiers in June stopped China from constructing new road
That led to worst stand-off in decades, was resolved yesterday
China does not clearly say it has abandoned plans to build road
Beijing:
A day after India and China ended a more than two-month face-off, Beijing said that its plans to build a road in the flashpoint area - the remote Doklam Plateau in the Eastern Himalayas - depend on the weather. The approaching and bitter winter is not conducive to either stationing soldiers there, or building infrastructure.
In the middle of June, Chinese soldiers who began constructing a new road were stopped by Indian troops who crossed over the border at Sikkim. China said it had every right to build a road on its terrain; India said that the plateau in fact belongs to Bhutan and that the road changed the status quo at the crucial tri-junction of the borders of India, Bhutan and China.
The new road would give Beijing access to a thin corridor that connects India to its northeastern states.
Yesterday, after both sides agreed to withdraw their soldiers, government sources said that China had removed its bulldozers and other road-building equipment but statements from both countries did not clarify whether the plan to build the contentious road has been abandoned.
Today, China's Foreign Ministry spokeswoman Hua Chunying said "We will make an overall assessment of the weather conditions and all related factors, and according to the actual circumstances complete construction plans." She reiterated that Chinese border troops were continuing their patrols in the area that is disputed by Beijing and Bhutan.
Through the standoff, which was the worst in decades, China made aggressive statements warning India of a full-scale war and asking it to remember its humiliating defeat in 1962 when the countries fought over Arunachal Pradesh. India refused to be baited, offering repeatedly to resolve the tension through diplomatic talks.
The breakthrough came days ahead of Prime Minister Narendra Modi's visit to China for a session of BRICS which also includes Brazil, South Africa and Russia.
A Chinese general today attempted to spin the Doklam de-escalation as a triumph for China, stating, "The Chinese military will remain vigilant and firmly defend its national territory and sovereignty following the military standoff between China and India."
"We remind India to draw lessons from the standoff, abide by established treaties and the basic principles of international law," he said.