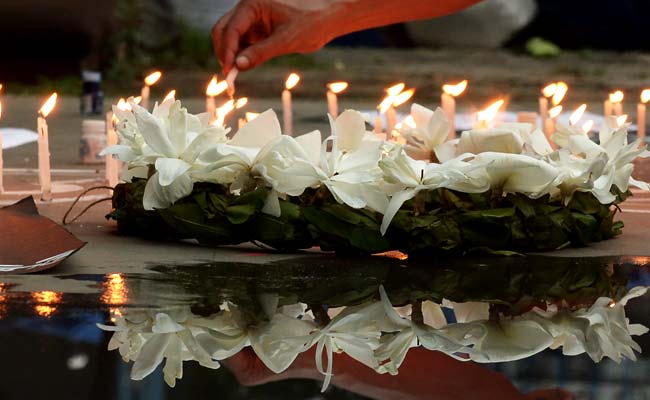 Highlights
19-year-old Indian among 20 hostages killed in Dhaka restaurant attack
Tarishi Jain was on holiday in Dhaka, she was a student at UC Berkeley
Her body will be flown to New Delhi and then be taken to UP's Firozabad
New Delhi:
The body of 19-year-old Tarishi Jain, a student at UC Berkeley, will be brought to New Delhi on Monday, Foreign Minister Sushma Swaraj has said. She was among the 20 hostages killed in a gruesome attack at a cafe in Dhaka's high security diplomatic zone.
Tarishi was on a vacation in Dhaka. Her father runs a garment business in Bangladesh, according to officials. Ms Sushma revealed news of Tarishi's death at 3.47 pm (IST) on Twitter and then coordinated with her relatives in her hometown in Uttar Pradesh's Firozabad.
"I have spoken to her father Sanjeev Jain and conveyed our deepest condolences. The country is with them in this hour of grief," Ms Swaraj had said, adding, "We are arranging visa for the family. My officers are on the job."
Tarishi's body will be flown to New Delhi from where the family will take her to Firozabad, Ms Swaraj said.
Among the 20 hostages were nine Italian nationals, seven Japanese and one American, who were brutally murdered by the terrorists before commandos launched an assault today. Six attackers were killed and one was captured alive, ending a 11-hour siege, also Bangladesh's worst terror attack.
Director of Military Operations Brigadier General Nayeem Ashfaq Chowdhury said the terrorists slaughtered 20 hostages before the joint operation led by the armed forces began. Most of those killed were found with their throat slit, he added.
He said the bodies of the victims were recovered during a search in the Holey Artisan Bakery compound after the operation. The bodies were shifted to the Combined Military Hospital morgue for autopsy to confirm their identity.