The alarming rise in depression cases has stirred the concern of all medical experts across the globe. Several young adults, college students and adults are facing the mental illness faster than ever. Depression is a mental disorder where the person suffers from prolonged period of sadness, which disrupts not just their mood but day-to-day activities as well. This negative state of being can trigger various other health problems too, and in worse cases give way to suicidal tendencies. Depression is a serious medical condition that requires immediate medical intervention, and emotional and physical support from the family.
Insomnia, early morning anxiety, irritability, restlessness, low energy, fatigue or loss of interest in socializing are some of the common symptoms of depression. Experts advice various ways in which you can fight depression, like meditation, yoga, and other recreational activities. A healthy diet can also go a long way in treating depression. So here are five ingredients that you could include in your diet if you are suffering from symptoms of depression:
1. Ashwagandha: 'Ashwagandha' literally translates to "smell of horse" in Sanskrit. It was consumed traditionally to gain horse-like strength and vitality in India. For centuries, Ayurvedic medicine has used the goodness of Ashwagandha to treat people for their daily woes such as stress, anxiety, exhaustion and insomnia. According to The Complete Book of Ayurvedic Remedies by Vasant Lad, you can treat mild and preclinical depression by making tea from equal proportions of Ashwagandha and Brahmi (about 1/3 to 1/4 teaspoon each), and drinking it two times a day can help reduce the effects of vata type of depression, which is generally associated with fear, anxiety, nervousness and insomnia.
2. Tulsi: Another domestic remedy for treating vata type of depression is a hot tea made of Tulsi (holy basil) and sage, which needs to be consumed twice a day.
3. Brahmi: Brahmi can prove to be a great herb in treating Pitta-type of depression, which is generally associated with anger, fear and failure, or of losing control. It is also linked with suicide thoughts. Drinking Brahmi tea two to three times a day can prove to be of immense help. Use 1/2 teaspoon of the herb in a cup of hot water to make the tea.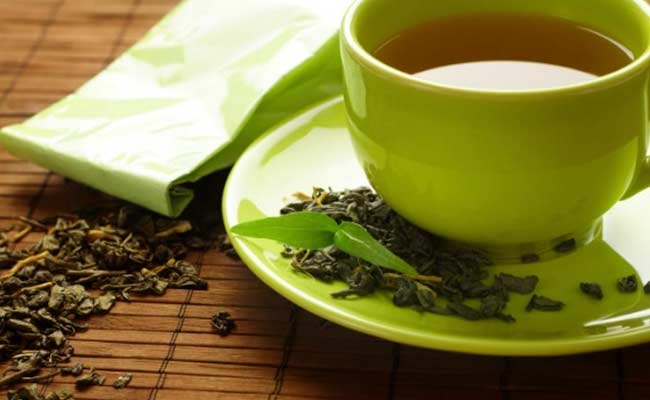 4. Apple Juice: Fasting for 3 to 4 days on apple juice can work wonders to lighten the kapha type of depression, which creates a sense of mental heaviness, and prompts the victims to excess sleeping, drowsiness and lousiness, as mentioned in The Complete Book of Ayurvedic Remedies.
5. Oats: According to DK Publishing's Healing Foods, oats contain the alkaloid gramine, a natural sedative which can treat depression, anxiety, and insomnia. A hot tea made from oat straw is also a traditional remedy to beat stress.