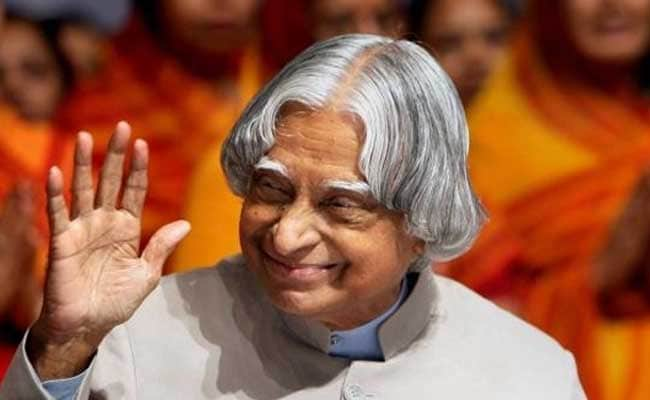 New Delhi:
Defence Minister Nirmala Sitharaman dedicated Monday a DRDO website -'The Kalam Vision - Dare to Dream' - to former president and 'Missile Man' Dr APJ Abdul Kalam.
The website was launched on the 87th birth anniversary of the former president and it focuses on subjects such as artificial intelligence, robotics, autonomous systems and cyber security.
It will also facilitate an open competition for students and startups, and it is available at drdo.gov.in/drdo/kalam/kalam.html.
Speaking on the launch of the website, Ms Sitharaman shared her experience of meeting Dr Kalam.
She said he was not only a good scientist but also an excellent administrator who could spot and nurture talent among his team members.
Ms Sitharaman's deputy in the ministry Subhash Bhamre said Dr Kalam believed in a strong nation, one that is scientifically superior and always inspired people for putting their total commitment towards the mission in hand.
The function was attended by students of three Delhi-based schools.
These schools have set up Atal Tinkering Labs under the Centre's Atal Innovation Mission programme.
Students and researchers from the Indian Institute of Technology (IIT) Delhi also attended the function.
(This story has not been edited by NDTV staff and is auto-generated from a syndicated feed.)