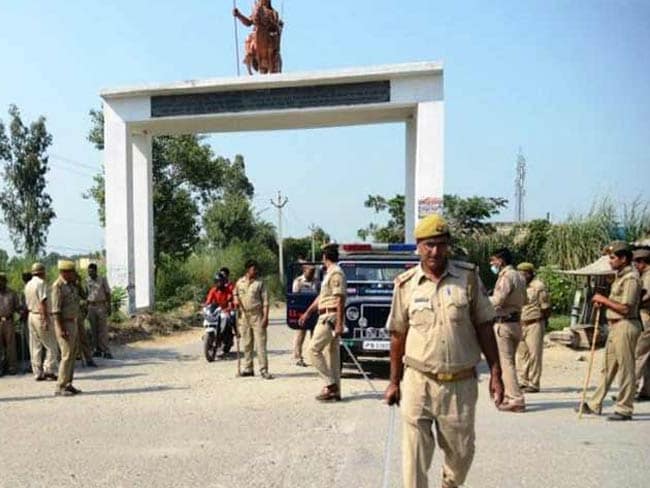 Dadri, Uttar Pradesh:
Two persons have been arrested for allegedly spreading rumours on social media sites even as the administration today held peace meetings at Bishada village in Dadri, Uttar Pradesh to maintain communal harmony. Last week, 52-year-old Mohammad Akhlaq, was killed in a mob attack for allegedly eating beef.
One person was arrested from Jewar, while another was arrested from Surajpur area. The cyber cell is keeping a close watch on those spreading rumours and warned that those disturbing communal harmony will face arrest, said officials.
Top officials of the district held peace meetings in Dadri in which members from both communities were present. Communal harmony is being maintained through peace committees and regular meetings.
Akhlaq's younger son Danish, 22, who was critically wounded in the attack and is undergoing treatment at a Noida hospital, has come out of the Intensive Care Unit, and is now able to communicate with his family.
As the village, about 60 km from the national capital, continued to struggle to return to normalcy, a fringe Hindutva outfit founded by BJP lawmaker, Yogi Adityanath had yesterday offered all help to the majority community "including guns" if they were harassed by the police.
The village Bishada, meanwhile, remains out of bounds for outsiders.