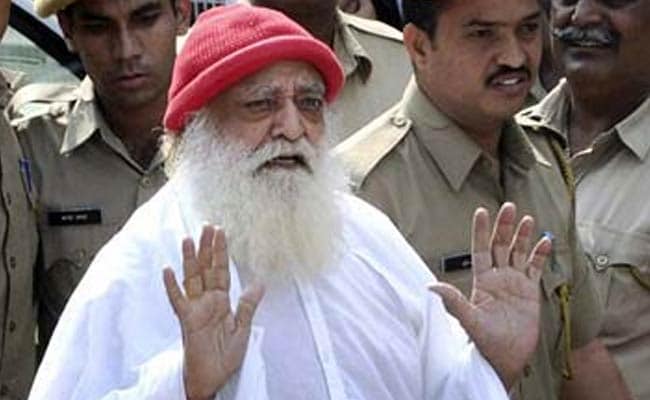 Ahmedabad:
A Gandhinagar court on Monday rejected an application filed by a Surat-based woman, who had alleged that she had been rape by self-styled 'godman' Asaram Bapu, that she be allowed to record her statement afresh.
The complaints of rape complaints against Asaram and his son Narayan Sai had been lodged by Surat-based sisters in October last year, alleging that they were raped by the two in separate ashrams in Surat and Ahmedabad. The father and son were both arrested later in connection with the complaint.
A few days back, one of the victims had approached the Gandhinagar court requesting that she be allowed to record her statement under section 164 of the CrPC afresh, since she was under mental duress when her earlier statement was recorded. The public prosecutor had challenged her plea and after hearing the application the Chief Judicial Magistrate of Gandhinagar rejected her plea.
The woman has accused Asaram of repeated rapes and illegal confinement between 1997 and 2006 when she was living at his ashram on the outskirts of Ahmedabad. Her younger sister had lodged a similar complaint against Narayan Sai.
Asaram (72) is currently in a Jodhpur jail after being arrested in September 2013 for sexually assaulting a minor girl at his ashram there.