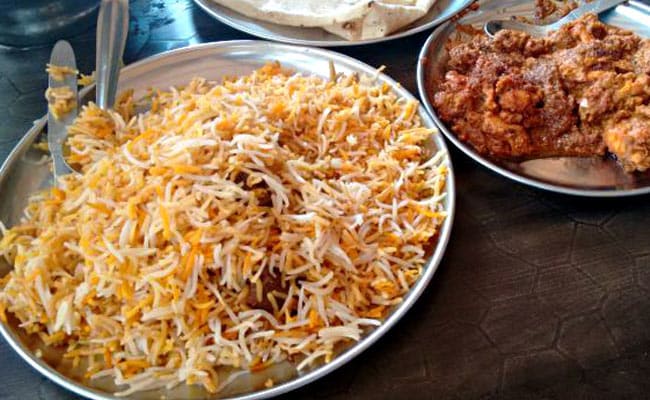 Mewat:
Days ahead of Eid festival, the police in Haryana's Mewat are going around town collecting biryani, not for a taste but to check it for beef. The samples are being sent to forensic labs.
State Minister Anil Vij on Thursday justified the unusual assignment for cops in a state that sees the second largest number of complaints to the police. "They (police) are in charge of implementing the law. It is part of their duty to check that beef is not consumed, as it is illegal in India," Mr Vij said.
Festivals like Bakr-Id mean big business for around 10 thousand roadside biryani sellers and restaurant owners in Mewat, the state's only Muslim-dominated district, but the unprecedented checks have unnerved them.
The chief of the Haryana Cow Welfare Commission, Bhani Ram Mangla, visited Mewat on Tuesday and instructed the police to make sure no beef biryani is sold.
The cow protection body claims it has received several complaints that biryani is being served here with chunks of beef.
"The police have been directed to collect samples of biryani from villages where it is being sold and check which meat has been used to prepare it," said Bharti Arora, a police officer in the special task force for cow protection.
The move has drawn strong criticism from the opposition. Zakir Hussain, a lawmaker of former chief minister Om Prakash Chautala's INLD, accused the state's BJP government of trying to create an environment of fear. "People of Mewat are not involved in cow smuggling and cow slaughter, the government should immediately stop this biryani sample collection," Mr Hussain said.
Former minister and Congress leader Aftab Alam said: "It seems this government has no other job left, I am surprised that its police will now collect biryani samples."
In Haryana, cow protection laws are among the toughest. The punishment for cow slaughter is 10 years in jail and for trading in beef, a person can be jailed for five years.