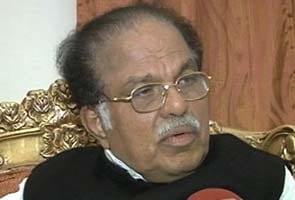 Thiruvananthapuram:
India's decision to send a politician dogged by rape allegations involving a schoolgirl to the pope's inauguration was attacked on Monday by the victim's family and opposition figures.
PJ Kurien, deputy chairman of the upper house of parliament, will lead the Indian delegation to the inauguration of Pope Francis on Tuesday, despite questions about his alleged role in the gang-rape of a teenager in 1996.
The Catholic victim, then a 16-year-old schoolgirl, has accused Mr Kurien of being one of 42 men who raped her after she was abducted and kept in custody for 40 days in the southern state of Kerala.
Mr Kurien, now 72, was acquitted of rape in a trial in 2005. But he has come under new pressure after his accuser demanded a fresh investigation following a storm over the deadly gang-rape of a student in New Delhi last December.
A lower court rejected her petition for a new inquiry. But the resurfacing of the allegations has embarrassed the ruling Congress party, which promised to crack down on sex crimes after the Delhi attack.
The victim's father condemned the government's decision to send Mr Kurien, his wife and private secretary to Vatican City.
"I am pained when I read the news. It's certainly a disgrace for the new pope," he told AFP by phone from his home near the city of Kottayam, 80 miles (130 kilometres) from the state capital Thiruvananthapuram.
Kerala's Catholics made up 19 percent of the state's population, according to the 2001 census.
The gang-rape case has angered many in the state, with hundreds of protestors camping outside the state assembly for several days last month to try to force Mr Kurien to resign from his parliamentary post.
The state's former chief minister V.S. Achuthanandan said that Mr Kurien had used his "political clout" to evade prosecution in the past.
"Now Congress party may be sending him to get pardoned by the pope," Achuthanandan told AFP.
India's Supreme Court has ordered a new hearing into the allegations after Kerala's high court acquitted 35 out of 36 suspects. But it has stopped short of including Kurien in its list of men required to stand trial again.
Mr Kurien, a Catholic, was not immediately available for comment and his office said he was on his way to Rome. He has previously rejected the accusations as part of a politically driven smear campaign.
"I've been exonerated by the Supreme Court and acquitted after three police investigations," Kurien said last month.