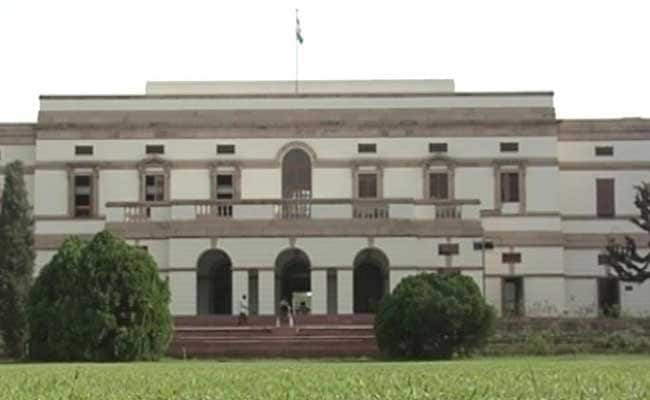 Over the past few months, the Congress party has often accused the Modi government of "trying to erase" Nehruvian legacy from the Indian mind space.
Now, in an attempt to counter the Modi government, the Congress party has decided to publish reading material on Nehru's life and works in a reader-friendly easy language.
This is part of the Congress' plan to hold a Big Bang event to conclude the 125th birth anniversary celebrations that the party started last November.
For the record, though, the party denies that its Nehru celebration plans are an attempt to counter the government.
"We have a view, a perception, an idea of what Nehru thought and what he did. Congress has been acting on that and has been insisting on following that," said Janardan Dwivedi, senior party ideologue who attended a meeting of senior leaders today evening to decide on specific plans for November 14, the birthday of Pandit Jawahar Lal Nehru, the first Prime Minister of India.
Apart from holding a big seminar in Delhi, the party will also organise events in different states and districts in an effort to "relive the memory and the legacy of Nehru."
Despite the official denials, the party has decided to scale up its plans after the latest round of tussle with the Modi government over the control of Nehru Memorial Museum Library or NMML located in New Delhi's Teen Murti Bhavan, once the residence of Mr Nehru's father Moti Lal Nehru.
The tussle became over NMML - funded by taxpayer's money and under the control of the Ministry of Culture - became so bitter that its UPA appointed director Mahesh Rangarajan was forced to resign about two weeks ago.
In fact, last Friday, the Culture Ministry made a departure from the past and organised a function in the memory of Pandit Deen Dayal Upadhaya, founder of the Bharatiya Jana Sangh or BJP's earlier avatar, at the NMML.
Mr Upadhaya with his philosophy of "integral humanism" offered a political alternative to Nehruvian Socialism. So, by hosting his birth anniversary celebration at the NMML, the Modi government underlined the fact that it isn't just a change of government but perhaps a change in the idea what constitutes India too.