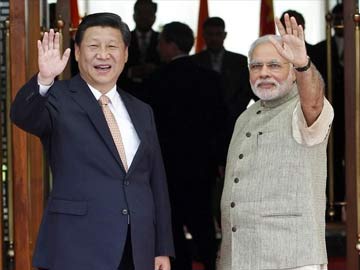 New Delhi:
The Congress on Monday accused the Gujarat and Central governments of embarrassing India by circulating, during Chinese President Xi Jinping's visit last week, a map where Arunachal Pradesh, Aksai Chin and parts of Jammu and Kashmir are allegedly shown as "disputed territory".
On September 17, the Gujarat Government had signed three memorandum of understanding (MoUs) with China in Prime Minister Narendra Modi's presence, including one that would make Ahmedabad and Guangdong sister cities.
Later that day, the Congress alleges, Gujarat's Additional Chief Secretary DJ Pandian held a press conference and circulated a note and a map in which Aksai Chin is shown as part of China and Arunachal Pradesh as disputed territory.
"This is a serious matter and we demand that the Prime Minister make an immediate statement and provide clarification. It has also humiliated a constitutional authority, the junior minister of home who swears by the Indian Constitution," said Abhishek Manu Singhvi, national spokesperson for the Congress.
Mr Singhvi was referring to allegations that Union Minister of State for Home Kiren Rijiju, who is from Arunachal Pradesh, was kept away from all official functions during President Xi's visit. The Government has denied it and maintained that Mr Rijiju didn't have any official engagement with the Chinese delegation during President Xi's visit.
The Gujarat government has issued a clarification that said the map showed the location of Guangdong Province and Guangzhou City in China. It also mentioned other data, including area and population. It was neither signed by any state government official nor endorsed by the state government and was not a part of the MoU that was signed.
Regarding the misrepresentations in the map, Mr Rijiju later said, "If any official has made such a mistake, it should be corrected immediately. The matter will be investigated."