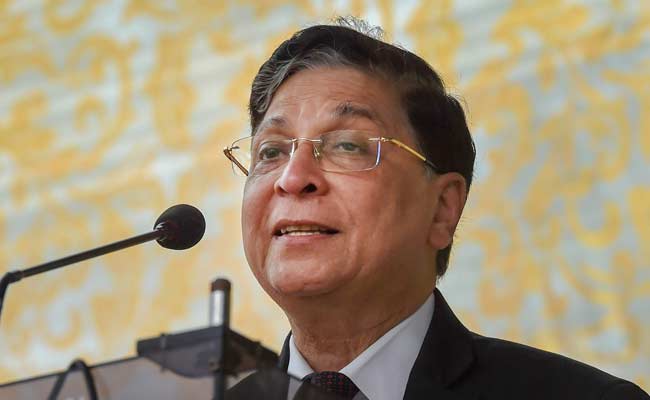 Highlights
Venkaiah Naidu rejected impeachment move against Chief Justice
Over 60 lawmakers signed petition calling for Dipak Misra's impeachment
The decision is "illegal and arbitrary", said the Congress
New Delhi:
The Congress has challenged in the Supreme Court the rejection of its impeachment move against Chief Justice of India Dipak Misra.
The decision of Vice President Venkaiah Naidu is "illegal and arbitrary", says a petition by two Congress parliamentarians.
"None of the reasons given by the
Chairman (Venkaiah Naidu)
... carry any weight or are legally tenable. It deserves to be set aside for being wholly extraneous and ultra vires to the provisions of the constitution and the Inquiry Act," says the petition.
Last month, a petition signed by over 60 parliamentarians called for Justice Misra's impeachment six months before he retires. The
motion "doesn't deserve to be admitted"
, Mr Naidu said, just three days later.
The opposition backed its demand listing five grounds, which, the Congress said, equals misbehaviour. These included the assigning of sensitive cases to handpicked judges, which was raised publicly in January by four top judges who accused the Chief Justice of abusing his position as "master of the roster".
"We cannot allow any of our pillars of governance to be weakened by any thought, word or action," said Mr Naidu, ascribing his quick decision to the severity of the charges directed at the Chief Justice.
Congress leader and senior lawyer Kapil Sibal, who was also a signatory to the impeachment notice, raised the case for urgent listing before a bench headed by Justice Jasti Chelameswar, the second most senior judge after the Chief Justice and one of the four top judges who went public with his criticism of the way high-profile or sensitive cases are assigned by the Chief Justice.
The judges said the petition should be taken up before the Chief Justice of India and cited a constitution bench judgment on the powers of the top judge as master of the roster.
Mr Sibal said he was aware of the constitution bench judgment but pointed out that the impeachment notice concerns the Chief Justice.
"I am aware of the procedure but it can't be mentioned anywhere else. A person cannot be a judge in his own cause. I am just asking for urgent listing and not seeking any interim relief," Mr Sibal said.