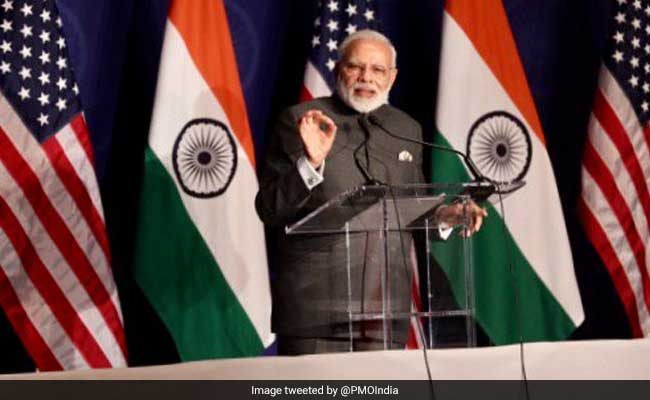 New Delhi:
The Congress today hit out at Prime Minister Narendra Modi and said that he should talk about Vyapam, Lalit Modi and Vijay Mallya when he talks about his government's "spotless" record. Mr Modi, in his address to the Indian community in US yesterday, said that erstwhile governments in India were voted out due to corruption and his three-year old government has been "spotless".
"Unfortunately, abusing the opposition has become the foreign policy, diverting from issues the strategy and working with rhetorics their tactics, while claiming credit for Congress-started works their politics," said Congress spokesperson Randeep Surjewala.
The Congress leader stated that the projects of neem-coating of urea as well as the direct benefit transfer were launched by the Manmohan Singh-led UPA government in 2011 and 2013 respectively.|
"Modiji, you are the country's Prime Minister and not of the BJP or RSS. The issue is criticising the opposition has become the Prime Minister's DNA. But the country wants to talk about the nation's interest and issues linked with the people of the country," he said.
The Congress also raised the issues of Vyapam in Madhya Pradesh as well as the cases of businessmen Vijay Mallya and Lalit Modi, who have been accused of indulging in corrupt practices and are currently abroad.
"When he talks of corruption, he should also mention about the Vyapam scam... He should have talked about who allowed Lalit Modi and Vijay Mallya to flee the country," Mr Surjewala said.
The Congress also urged PM Modi to raise the issues of H-1B visas, India's membership to the Nuclear Suppliers Group as well as US' aid to Pakistan, in his meeting with President Donald Trump.
(with inputs from PTI)