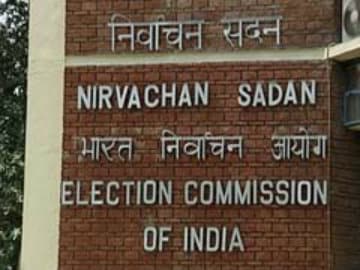 New Delhi:
With Assembly polls in five crucial states just around the corner, the Congress today said it agrees with the Election Commission's views that opinion polls should be banned. According to the party, the process of opinion polls is neither scientific, nor transparent and that opinion polls can mislead the public.
"Opinion poll gives different opinions which misleads people," said Congress spokesperson Rashid Alvi.
The Congress' stand comes in response to the Election Commission writing to all national parties on their views on opinion polls and whether they impact election results.
Opposition parties say that since the Congress is finding itself on the back foot in many of the recent opinion polls, they've changed their stance now to favour a ban.
"In which book of secularism is it written that it is wrong? The thing that Congress were supposed to do are being done by Narendra Modi. I don't think so anyone can stop someone from their opinion poll," BJP spokesperson Mukhtar Abbas Naqvi countered.
Alleging that the Congress is worried about the recent poll surveys, the Left's D Raja said, "Of course the Congress party has reasons to worry about the recent poll surveys which are coming out every now and then. The opinion polls show that the Congress party is declining and will be defeated."
Shiromani Akali Dal's Naresh Gujral also slammed the Congress for wanting a ban on opinion polls.
"The same Congress party was all for opinion polls when the wind was in their favour. Now that they are facing opposition from the people they are asking to ban opinion polls... When all other parties demanded a ban, congress did not pay heed to us," he said.
Five states including Delhi, Madhya Pradesh and Chhattisgarh, will go to polls soon. It is being dubbed as a semi-final ahead of the general elections due by May next year. Most opinion polls say that Delhi Chief Minister Sheila Dikshit may just lose ground and Aam Aadmi Party may do well. Other surveys have given an edge to the BJP over Congress in Chhattisgarh and Madhya Pradesh.