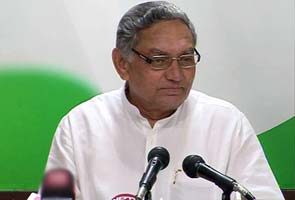 New Delhi:
Former Prime Minister Rajiv Gandhi may have been a middleman for an arms deal in the 1970s, according to diplomatic cables published on Monday.
Mr Gandhi's party, the Congress, has dismissed the allegations, questioned the credibility of WikiLeaks, and accused the media of "sensationalism" by reporting on the cables.
(Read: Rajiv Gandhi may have been middleman for Swedish jet deal, say US cables)
But the opposition BJP has demanded that the Congress "come clean" about the charges.
The Hindu newspaper, accessing new information compiled by WikiLeaks, cites US embassy cables from 1975 stating that Mr Gandhi was the "main negotiator" for Saab-Scania and was paid because his mother Indira Gandhi, was prime minister at the time. (
Read The Hindu's article here
)
Saab-Scania was trying to sell its Viggen fighter jet to the Indian Air Force.
Mr Gandhi was not in politics at the time, he was working as a commercial pilot.
(Read the WikiLeaks cable)
The cables from 1975 cite information given by Swedish embassy officials but also state that US officials were unable to confirm or deny the information.
Saab-Scania ultimately lost the bid and British-made Jaguar planes were selected for the tender.
After entering politics after his mother's assassination, Mr Gandhi was tarnished by a scandal involving Swedish gun manufacturer Bofors, which was accused of paying bribes to middlemen, including an Italian businessman considered close to the Gandhis.
He lost the national elections in 1989, a defeat partly attributed to the Bofors scandal. Mr Gandhi was assassinated two years later.
"The WikiLeaks revelations are serious," said BJP spokesperson Prakash Javadekar. "Let us not forget that the revelations are making two specific charges, about two of their late prime ministers Indiraji and Rajivji," he said.
"All defence deals have some relation with the Congress' first family. They should come clean on this, all the documents should be made public," he added.