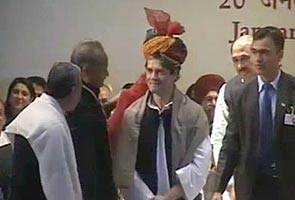 New Delhi:
Rahul Gandhi officially took charge as Congress Vice President, or the party's No. 2, on Wednesday evening. Highlights of his address to party leaders:
You've heard me in the speech the other day and that is my general sentiment.
The Congress is the best instrument to change things, to bring youngsters into politics.
Want to try and use this instrument to bring change, make it accessible to youngsters.
Our entire environment of politics is acrimonious. I want to get into positive politics because that will take this country forward.
Thanks media for being there.
Lately, lot of the discussion has been negative, but many positive things happening every day, and that needs to be focused on.