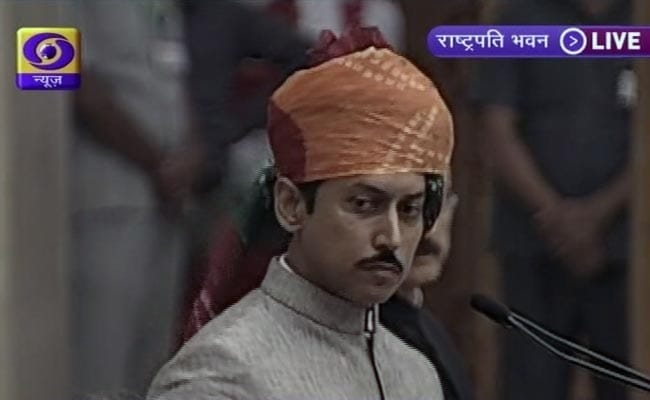 New Delhi:
Before joining Prime Minister Narendra Modi for tea and dhoklas this morning, Olympian shooter-turned-politician Rajyavardhan Rathore shared with NDTV the details of a "crisp, short" call that confirmed his debut in the union council of ministers.
"The Prime Minister said I'd like you to come and have breakfast with me and then I would like you to take oath," Mr Rathore told NDTV.
"It's an honour. I am proud that he has selected me, but it comes with greater responsibility," admitted the 44-year-old who is one of the many fresh faces starring in today's cabinet expansion, the first since PM Modi took power in May.
Mr Rathore said it is probably because the prime minister wants performance and out-of-the-box ideas. "He wants us to work longer hours. The bottom-line is, learn fast, follow his policies and perform," he said.
Speaking as a sportsperson, the former shooter said efficiency and delivery is what the government needs. "And communication with people - that is important. When I was in the army, I felt the gap in communication between the army and the defence ministry," he shared.
The inclusion of the 2004 Olympic silver medalist, who is a first-time MP from Rajasthan, is seen as one of the BJP's balancing acts in this cabinet expansion, the first since PM Modi took power in May.
Till now, the council of ministers had just one representative from Rajasthan, a state which the BJP swept in the national election.
Within the BJP in Rajasthan, the sentiment is that despite its unbeatable run rate - it won all 25 parliamentary seats - the state was not given due recognition in the council of ministers.