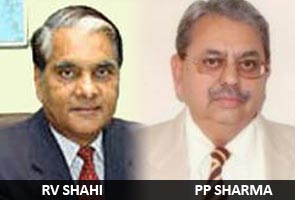 New Delhi:
The investigation into the coal scam has the Central Bureau of Investigation (CBI) looking at whether bureaucrats colluded with private companies to get coal blocks despite being ineligible.
What is clear already is that several senior bureaucrats who could have helped inference the allocation process were employed by private companies after leaving the government.
R V Shahi was India's longest serving power secretary - he held the position between 2002 and 2007. During this time, Jindal Steel and Power Limited, owned by Congress MP Navin Jindal, was allocated two coal blocks in Odisha and Chhattisgarh. Mr Shahi is now an Independent Director of the same company, whose businesses include steel, power and mining.
Like other companies, Jindal Steel and Power was chosen by a screening committee that included representatives of different ministries and stakeholders. Mr Shahi says that the coal blocks given to Mr Jindal's firm were for sponge iron plants and not for power, therefore, he says, officials from his ministry would not have played a role in the selection process. Mr Shahi also insists that the end use of these coal blocks was to generate power for Jindal steel plants, and hence the steel ministry would have played the lead role in recommending the blocks for the Jindal companies
But during Mr Shahi's tenure as power secretary, two other Jindal Group companies - the Utkal A coal block in Odisha given jointly to both companies - were assigned coal blocks for power plants These companies are headed by Navin Jindal's brothers and he is a director of Jindal Stainless.
Like Jindal Steel and Power, a part of these firms are subsidiaries of the OP Jindal Group. Both Shahi and Navin Jindal dismissed any allegations of wrongdoing or favouritism.
In Jharkhand, PP Sharma was the Chief Secretary between December 2004 and January 2006, and then again from August 2007 to March 2008. Now, he is a full-time director with the Abhijeet Group, which has power and mining projects spread across Jharkhand, Maharashtra, Bihar and West Bengal.
During Mr Sharma's tenure as Chief Secretary, the same Abhijeet Group got five coal blocks in Jharkhand. Though the allocations are done by the Coal Ministry, the state government's views are critical in the selection process and senior officials from the state where the coal filed is located are on the screening committee that decides on applications.
Mr NC Jha is the CEO of the mining business of Monnet Energy and Ispat Limited' the second largest coal-based sponge-iron manufacturer in India.
Mr Jha was the Technical Director of government-owned Coal India from 2007 till January 2012 and Chairman of Coal India Limited in 2011. The Technical Director of Coal India is a member of the Screening Committee.
Between 2008 and 2010, the group was allocated three coal blocks in states including Odisha and Chhattisgarh for power and sponge iron by the coal ministry.