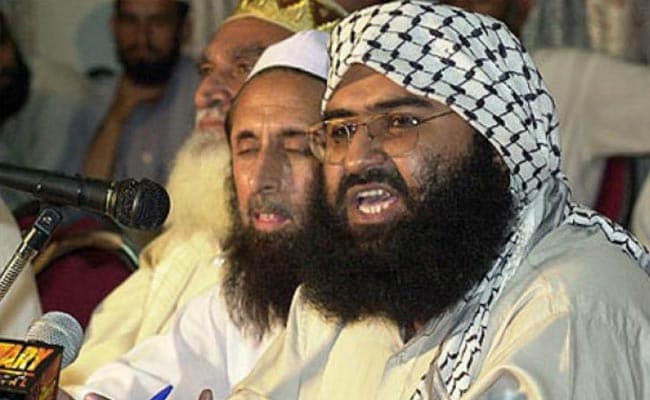 Beijing:
China said today that its first internal security cooperation agreement with India will provide institutional guarantee to combat trans-border crimes, but remained defiant to any change in its stance on blocking India's efforts to list Pakistan-based Jaish-e-Mohammed (JeM) chief Masood Azhar as a global terrorist by the UN.
The agreement was inked during the first India-China high-level meeting on bilateral security cooperation which was co-chaired by Home Minister Rajnath Singh and Zhao Kezhi, State Councilor and Minister of Public Security, China, in New Delhi.
"This cooperation treaty is very important in terms of advancing law enforcement and security cooperation so that the two countries enjoy the sound development of bilateral relations," Chinese Foreign Ministry spokesperson Hua Chunying told a media briefing answering a question on the pact and the talks between the two ministers.
Referring to the April informal summit between Prime Minister Narendra Modi and Chinese President Xi Jinping, Ms Hua said, "We believe this cooperation on security and law enforcement will help us to combat crimes as it will provide more institutional and systematic guarantee on this".
"We will continue to step up our cooperation in combating separatist forces, telecom fraud the drug crimes and other trans-border crimes. We will explore more areas for security and law enforcement cooperation and ensure the security of our personnel that carrying projects in each other's countries," she said.
On India's request for China's support to declare Jaish-e-Mohammed chief Masood Azhar a global terrorist by the UN, Ms Hua said she has to check the specific details of the talks between the two ministers.
"As per to India's request for the listing of Masood (Azhar), we already stated our position for many times," she said.
"On the counter terrorism issue, China has always actively participated in international anti-terrorist operations. We have always made our decisions and judgements on the merits of the matter itself," she said.
"We will continue to step up the security cooperation to uphold the regional peace and stability with parties," she said.
A veto-wielding permanent member of the UN Security Council, China has repeatedly blocked India's bid at the United Nations to list Masood Azhar as a global terrorist.
On reports that India has requested China to not to give shelter to United Liberation Front Of Assam (ULFA) terrorist Paresh Baruah, Ms Hua said, "I shall stress that the Chinese government has always adhered to the principle of non-interference in the internal affairs of other countries. This remains unchanged."