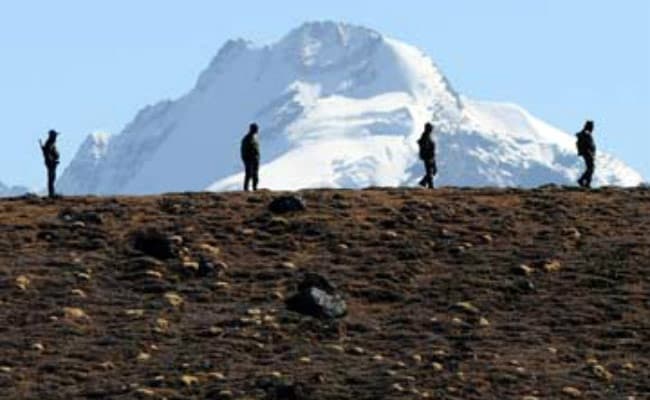 Highlights
Delhi must "conscientiously withdraw" its troops: China
Ajit Doval to visit China this week amid dispute at border
The road China wants to build gives it access to "Chicken's Neck"
New Delhi:
India has "admitted" that its soldiers crossed into Chinese territory, claimed China's Foreign Minister today, demanding that Delhi must "conscientiously withdraw" its troops that moved across the border in Sikkim early in June.
India and Bhutan have repeatedly said that the area China is claiming as its own belongs to Bhutan, a stand refuted by Beijing in the midst of a lengthy and tense border dispute.
"Even senior Indian officials have openly stated that Chinese troops did not enter into the Indian territory. "In other words, the Indian side admitted to entering the Chinese territory," said Foreign Minister Wang Yi commenting for the first time over the standoff between the troops from the two countries.
China claims that last month, Indian troops illegally transgressed the border
at the mountainous state of Sikkim to stop Chinese soldiers from building a road on a plateau it refers to as Donglang. The same region is called Doklam by Bhutan and India. Delhi has said it had warned China that the road it was undertaking would be treated as a serious security concern. Foreign Minister
Sushma Swaraj explained to parliament last week
that the road seeks to change the balance of power at the crucial tri-junction which hosts the borders of India, Tibet and Bhutan. Describing this as unacceptable, she said that both countries should pull back their troops to allow talks on a solution.
Since the border dispute began,
China has held that it will not allow any dialogue
till India moves back its soldiers
, but it has, in recent days, ceded that diplomatic contacts remain open and in use, a fact that India has emphasized.
National Security Adviser Ajit Doval travels later this week to Beijing
for a meeting of top officials from BRICS, which brings together Brazil, Russia, India, China and South Africa. Neither China nor India have ruled out a one-on-one meeting between Mr Doval and his counterpart, which could yield a breakthrough.
The road China wants to build gives it access to the "Chicken's Neck" - a thin stretch of land that links mainland India to northeastern states including Sikkim.
Chinese officials and its state-run media have been issuing aggressive warnings to India
with talk of increased deployment of troops to Doklam and the possibility of a war if India does not back down. Delhi has refused to be baited by the rhetoric.