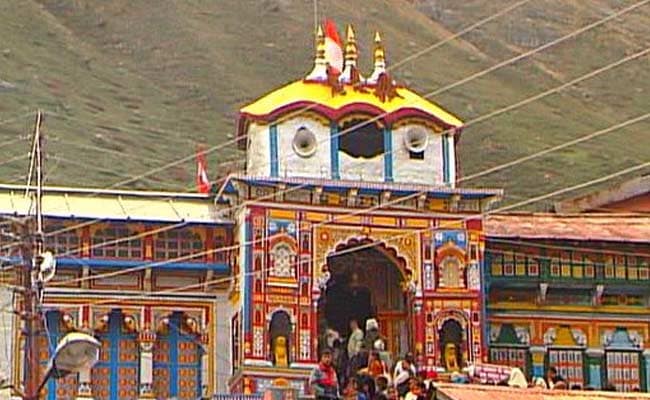 Dehradun:
Ever since the monsoons came knocking, Uttarakhand has been riddled with innumerable land and mud slides, rain-related deaths, drowning incidents and road blocks. And the weather conditions are likely to turn worse over the next 48 hours, according to the Meteorological department. The weather alert has not brought good news for Chardham Yatra pilgrims as for the first time this season, the yatra has been suspended in the state.
"Pilgrim registration has been put on hold for the time being and instructions have been given to officials to keep pilgrims stationed where they are, this is a no compromise situation and we are doing everything to make sure that there is no eventuality," said Inspector General Garhwal Range, Pushpak Jyoti.
Seven out of the 13 districts in the hill-state are on high alert due to incessant rain.
"48 hours of heavy to very heavy rains is expected in isolated places covering the plains of Uttarakhand. Tehri, Pauri, Haridwar, Nainital, Almora, Udhamsingh Nagar and Dehradun have been put on alert," Met Department Director Vikram Bakshi said.
District magistrates of Nainital and Haridwar have asked schools in their areas to close down. District Magistrate Deepak Rawat also circulated a video clip last night stating, "as heavy rainfall has been predicated over the next 60 hours, schools up to class 12th in Haridwar District have been instructed to close down."
The past few weeks have brought the state to a dripping halt due to the flooding of sub-montane rivers. Post the 2013 Kedarnath tragedy in the state, one of the country's worst natural disasters, the government has been working on war-footing trying to deal with rain and its adverse effects.