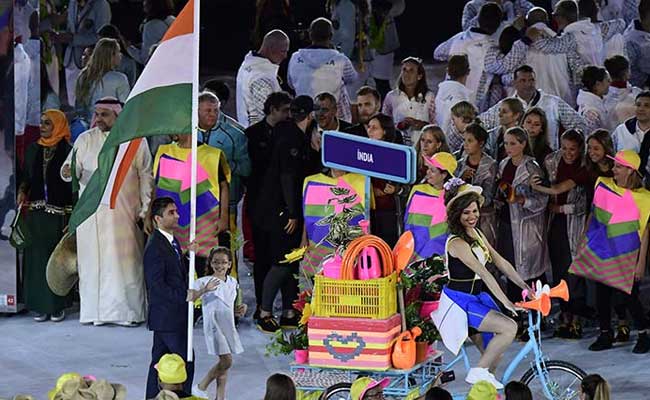 New Delhi:
The Central Bureau of Investigation (CBI) has initiated a preliminary enquiry into allegations of nepotism and favouritism against some Indian Olympic Association officials in sending two medical professionals with the Indian team to the Rio Olympics last year.
It is alleged that Dr Pawandeep Singh and Col RS Negi were radiologists and did not have "requisite qualification and experience" but were sent to the games from July 24, 2016 to August 23, 2016 with the Indian contingent.
Dr Singh is the son of Indian Olympic Association (IOA) Vice President Tarlochan Singh and was sent with the team as Chief Medical Officer.
Col Negi is also believed to be a distant relative of an IOA office bearer.
Anandeshwar Pandey, Joint Secretary of the IOA told news agency ANI, "There is no rule in IOA about which type of doctor will go." He said the Association asks two to 10 doctors if they want to go with the Indian contingent and that the name of the doctor who agrees to go is given. "What is the big deal in this? He(Pawandeep Singh) is a qualified doctor."
CBI sources said there are allegations of nepotism, favourtism, and irregularities against certain officials of the IOA which are being examined by the CBI.
A preliminary enquiry is done to examine available evidence whether it prima facie constitutes a crime. The agency also collects additional material during this stage of probe.
If the material prima facie indicates criminality, the agency goes ahead with a full-fledged probe by registering a complaint else it closes the case.