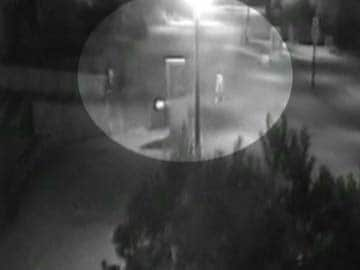 Melbourne:
A 16-year-old boy, who was charged with attacking an Indian student in Australia, was granted bail after he briefly appeared in a court on Friday.
The boy, who cannot be named for legal reasons, was granted bail a day after a
17-year-old was remanded in custody in connection with the attack on Manriajwinder Singh in Melbourne on December 29, The Age reported.
Mr Singh, 20, who is studying for a bachelor of commerce degree at a Melbourne university is in an induced coma in The Alfred Hospital after he was viciously attacked by a group of eight boys and a woman.
His friend was also punched as he lay on the ground and suffered a scratched face.
The court heard on Friday that the 16-year-old was the first of three boys arrested, and was co-operating with the police and that was why he was not popular with his co-accused.
Five other youths, including two brothers of the 17-year-old, are still wanted for questioning.
A children's court heard on Thursday the 17-year-old was part of a gang called KYR, which particularly targets people of Indian appearance.
A detective on Thursday told the court that though she did not know what KYR stood for, reports of other gang offences last year said KYR stood for Kill Your Rivals.
The 16-year-old, who is charged with intentionally causing serious injury and robbery, was granted bail on the conditions that he not associate with the co-accused and abide by a nightly curfew at home with his parents.
According to CCTV footage released by police, Manriajwinder Singh and one of his friends were standing near a footpath at Birrarung Marr Park in Melbourne when they were approached by eight boys of African appearance and one fair-skinned woman and set upon on December 29.
The youngest accused, a 15-year-old, is scheduled to return to court later this month.