Highlights
BJP likely to announce Vice Presidential candidate today
Maharashtra Governor C Vidyasagar Rao's name is also doing rounds
Opposition parties have named Gopalkrishna Gandhi as their candidate
New Delhi:
Prime Minister Narendra Modi and top BJP leaders are meeting to finalise a name for Vice President. Union Minister M Venkaiah Naidu, believed to be the front-runner, said as he headed to the meeting: "I am not aspiring to become anything. Whatever the parliamentary board decides, that is final."
The words did nothing to dispel the impression that Mr Naidu, 68, is less than enthusiastic about the job, though they did imply that he would accept the party's decision.
Sources say it is certain that the vice presidential pick will be a person from south India, where the BJP wants to strengthen its presence. PM Modi, however, has to decide whether he is ready to spare a top minister; it was the factor that ruled out a minister for the post of president.
Mr Naidu, it is believed, conveyed his reluctance to his party in meetings today. In the past, he has made no bones about it. "I neither want to become
Rashtrapati
(president), nor do I want to become
Uprashtrapati
(vice president). I am happy being Usha's
pati
(wife Usha's husband)," he said in May.
Last month, he stressed: "Never am I going to participate in the vice-presidential elections even if anyone compels me." Like in the case of President, the BJP's Vice President nominee is also expected to sail through; with the backing of southern parties like AIADMK, Telengana Rashtra Samiti and YSR Congress, the government candidate is likely to win the votes of 557 MPs in the electoral college of 787 MPs.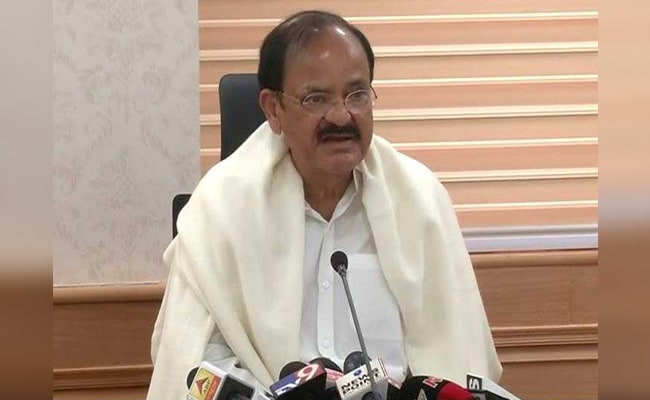 Sources say the BJP and its advisers have a clear set of requirements and Mr Naidu checks most boxes - which include the ability to run smoothly the Rajya Sabha, where the Vice President is chairman and where the government is currently in a minority, and belief in the core values of the BJP and its ideological mentor the RSS.
Opposition parties last week named as their vice presidential candidate Gopal Krishna Gandhi, a former governor who was also briefly considered by them for the post of president.