Highlights
Gujarat Health Minister Nitinbhai Patel frontrunner for new CM: Sources
BJP leader Om Mathur's report faults Anandiben's handling of Patel stir
PM Modi, Amit Shah leading strategy to ensure BJP retains Gujarat in 2017
New Delhi:
The BJP is considering replacing Gujarat chief minister
Anandiben Patel
, sources said, as Prime Minister Narendra Modi and BJP chief Amit Shah craft a strategy to ensure that the party retains their home state in assembly elections next year.
Multiple meetings are being held to prep for the big prestige battle, said top sources, adding that there is strong buzz that Ms Patel will be appointed as a Governor in a state to make place for a new chief minister. Nitinbhai Patel, who holds many key portfolios including health in Gujarat, is said to be among the frontrunners and met the PM last week in Delhi.
Chief Minister Anandiben Patel, hand-picked by PM Modi to replace him when he took office in Delhi two years ago,
has struggled with the massive Patidar or Patel agitation for reservation in the state
, which began in August last year and has brought to the brink the BJP's links with one of its strongest and most loyal vote banks.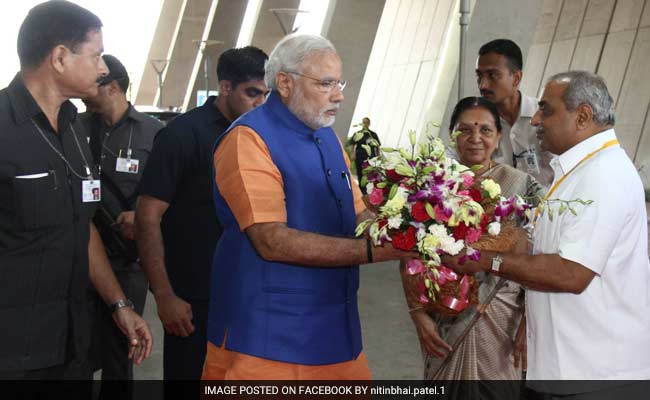 The face of the agitation, 23-year-old Hardik Patel has been in jail for more than 200 days on charges of sedition and with the 2017 elections drawing near, the BJP wants to consolidate its political support base and shake off any anti-incumbency sentiment from two decades of rule.
At the heart of the BJP's Gujarat worries is a report on the political situation submitted recently by PM Modi's confidante Om Mathur, which reportedly faults Anandiben's handling of the Patel agitation and calls for an urgent need to end infighting in the state unit.
The report says that communication and coordination between the state government and the BJP needs to improve and proposes a change in both the government and party structure.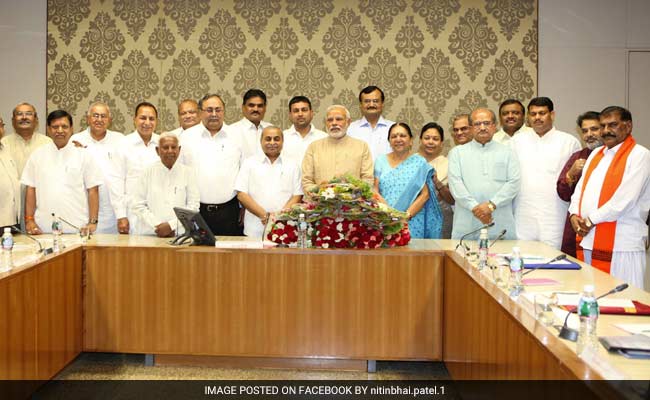 A 10 per cent quota announced this month for the economically backward
- defined as those earning less than 6 lakh per year - was a first step towards course correction, made after Mr Mathur submitted his report to Mr Shah, who called a meeting of all BJP lawmakers and other top party leaders from the state.
PM Modi, Amit Shah and Mr Mathur have met twice in the last fortnight and Mr Shah has been visiting the state more often and was in Gujarat over the weekend.
Anandiben, who met PM Modi today to discuss the availability of water in Gujarat, will turn 75 later this year which gives the BJP a reason to move her out, since PM Modi has an age limit for ministers and chief ministers.