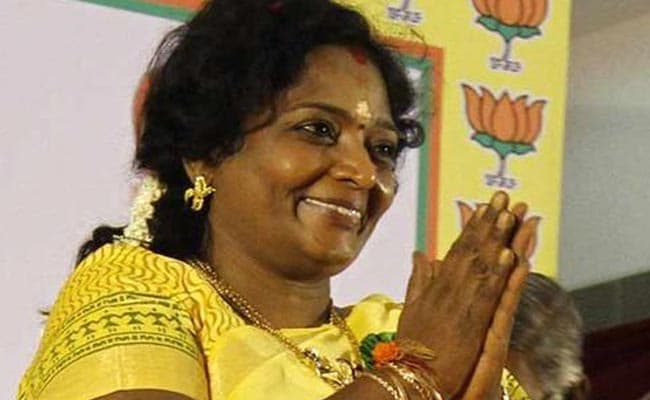 Chennai:
The BJP has hit out at DMK for extending moral support to an opposition-backed no-confidence motion against Prime Minister Narendra Modi's government, and said people will at no point trust the Dravidian party and the Congress.
BJP Tamil Nadu unit chief Tamilisai Soundararajan said DMK Working President MK Stalin had issued a statement supporting the move despite "not having even a single MP to vote" on the motion
She said the opposition parties had moved the motion against a government "which has the people's confidence."
"It is a fact that people are not going to trust DMK, Congress and other opposition parties," she said in a party statement.
"The statement issued by you (Stalin) without having even a single MP is a blank statement," she added.
Yesterday, Mr Stalin had urged his party's arch-rival AIADMK, which has 37 MPs in the Lok Sabha, to support the no-confidence motion moved by TDP, saying the move was expected to be a "turning point" in Parliamentary democracy.
The DMK leader had assured his party's "whole-hearted moral support," for the no-confidence motion since there is no "opportunity to vote in support," apparently indicating at his party's nil presence in the lower house.
He had accused the BJP regime of being "autocratic" and accused it of making a mockery of democracy. Mr Stalin had also alleged that the dispensation led by the BJP "besmirched the nation's pluralistic ethos by defeating the basic features of the Constitution like social justice and secularism."
Referring to the DMK's alliance with the Congress, Ms Soundararajan referred to Lok Sabha MP Shashi Tharoor who had kicked up a major row with his 'Hindu Pakistan' remarks, made in the context of BJP possibly retaining power next year.
Further, she said contrary to DMK's criticism of the BJP-led central government, Tamil Nadu has benefited on many issues like the Cauvery dispute apart from getting an AIIMS facility and many road projects from the Centre.
The NEET, which has faced severe opposition in Tamil Nadu from political parties, was helping the poorest of the poor to realise their dreams to pursue medical education, she claimed.
Taking a dig at some of Mr Stalin's foreign trips she said that he wanted the people to "suffer."
"However, Prime Minister Narendra Modi wants to introduce quality roads and bullet trains in India like in foreign countries," she said.
Further, the country was also progressing well on the economic front, she added.