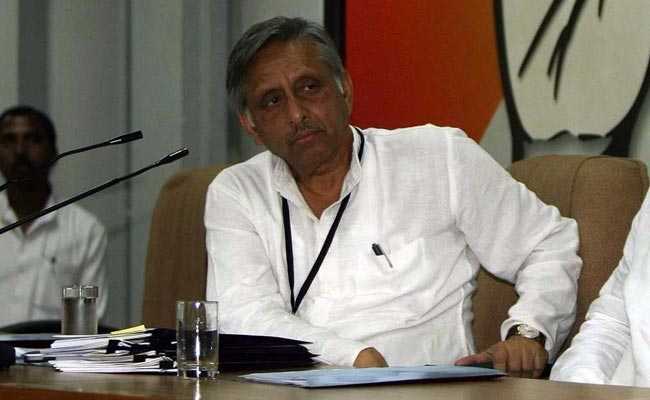 New Delhi:
Union minister Mukhtar Abbas Naqvi on Sunday lashed out at the Congress after suspended party leader Mani Shankar Aiyar praised Muhammad Ali Jinnah amid a controversy surrounding his portrait at the Aligarh Muslim University or AMU. Mr Naqvi told news agency ANI that Mr Aiyar's statement revealed the "true feelings of the Congress party".
"These are the true feelings of the Congress party's
sanskari
freelancer. They have imbibed these thoughts from the environment in which they have carried out their political journey. This is not new they are known for making such statement," Mr Naqvi said.
Echoing similar sentiments, another BJP leader S Prakash said that the statement of the suspended Congress leader reveals the fascination of the Congress party towards anti-national elements.
"I am not surprised with the Congress party's fascination towards the anti-national forces like Jinnah, Tipu Sultan and others. It is the Congress' culture and Mani Shankar Aiyar is only expressing the same openly," Mr Prakash said.
Earlier on Saturday, Mr Aiyar evoked a fresh controversy when he referred Jinnah as "Quaid-e-Azam" at an event in Pakistan.
In Aligarh, some groups have protested against the portrait of Pakistan's founder at the office of Aligarh Muslim University student union's office.
The controversy made the headlines after BJP's Aligarh lawmaker Satish Gautam questioned the portrait's presence in the AMU student union office.
AMU officials have said that Mr Jinnah was a founder member of the university's court and was granted life membership of the student union. His photograph has been reportedly present inside for decades.
On Thursday, 28 students and 13 cops were injured in a clash which broke out between AMU students and the police.
(Except for the headline, this story has not been edited by NDTV staff and is published from a syndicated feed.)