Araria:
Highlights
Nitish Kumar's JDU last year ditched Lalu Yadav and Congress
The status quo signals a triumph for RJD's Tejashwi Yadav
Bypolls were seen as a test of Tejashwi Yadav's leadership skills
Tejashwi Yadav, a first-time legislator in Bihar,
proved to be a worthy stand-in
for his jailed father Lalu Yadav today as his RJD held onto two seats it had won in alliance with Chief Minister Nitish Kumar the previous time.
Nitish Kumar's Janata Dal United last year ditched Lalu Yadav and Congress and reunited with the BJP.
The bypolls in the Araria parliamentary seat and the Jehanabad and Bhabua assembly seats
were the first
since Nitish Kumar swapped partners.
RJD has retained Araria and Jehanabad and the BJP has retained Bhabua.
The status quo signals a triumph for Tejashwi Yadav, 28.
"This is no ordinary victory. Those who were saying that 'Laluji ab Khatam Ho gaye' have been given a reply. Laluji is an ideology. That ideology has won today," he told reporters.
The bypolls were seen as a test of Tejashwi's leadership skills in the absence of father and party chief Lalu Yadav, who is in jail for corruption and did not lead a poll campaign of the party for the first time in two decades.
"The people want the mahagatbandhan (grand alliance) at the national level...political parties should set aside their egos to fight a larger battle," he said on his party's performance.
In Jehanabad, the RJD's Krishna Mohan - he is the son of lawmaker Mundrika Singh Yadav whose death left the seat vacant - defeated the Janata dal United's Abhiram Singh by a huge margin. The victory indicates that upper caste groups like Bhumihars and Brahmins have moved from the JDU towards the RJD.
In Araria, the RJD was able to retain the support of the significant Muslim-Yadav section.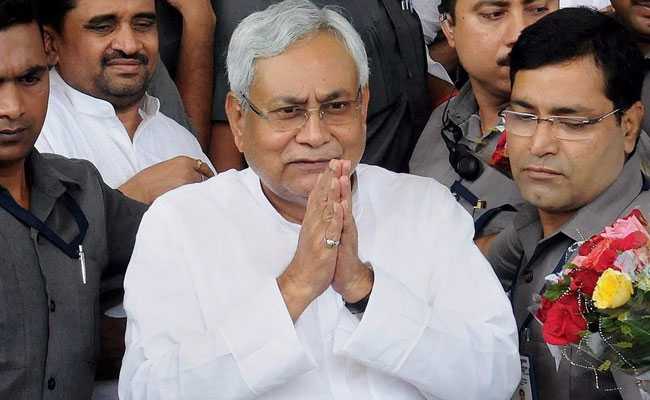 He not only
won over Hindustani Awam Morcha (Secular) leader
Jiten Ram Manjhi at the last minute but also generously offered a Rajya Sabha seat to BSP's Mayawati to be on her right side. Tejashwi knew she would decline the offer, she did. But he earned himself the goodwill of her supporters.
Jiten Ram Manjhi had quit the JDU when his son was not given a ticket to contest Jehanabad. Earlier this month, he joined the RJD-Congress alliance.
About a year ago, Tejashwi was cast in the unenviable role of saboteur. His refusal to quit as deputy Chief Minister following corruption charges became the trigger for Nitish Kumar's switch to the BJP-led NDA.
Suddenly pushed to the role of the opposition leader in the Bihar assembly, Tejashwi sharpened his political skills while keeping up his frequent attacks on Nitish Kumar. What he lacked in wit - his father is unmatched - he made up for in aggression.
Over the past few months, Tejashwi has shown his most combative face to Nitish Kumar, the man he once called "Chacha".
In rallies, he deftly used his father's conviction in the fodder scam to try and win people's sympathy. He also accused the JDU and BJP of targeting him using investigative agencies.
The cricketer-turned-politician was mostly mocked by the JDU and BJP as a "bachcha (kid)". Even within his party, a section dubbed him a write-off.
He didn't help his cause when last month, he accused the Nitish Kumar government of plotting to poison his food.
Get Breaking news, live coverage, and Latest News from India and around the world on NDTV.com. Catch all the Live TV action on NDTV 24x7 and NDTV India. Like us on Facebook or follow us on Twitter and Instagram for latest news and live news updates.