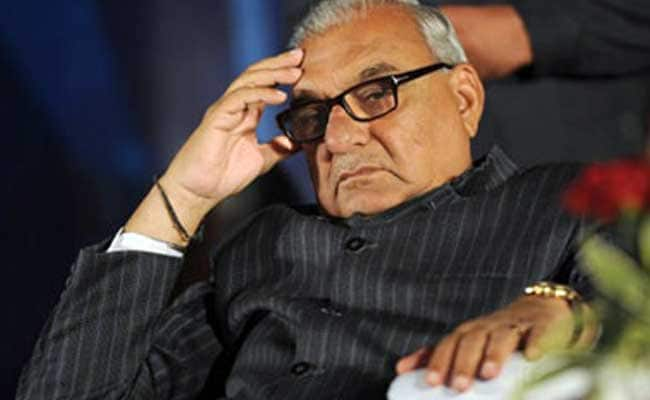 Chandigarh:
Former chief minister Bhupinder Singh Hooda today demanded a CBI probe into the ink controversy surrounding the Rajya Sabha elections in Haryana. He said it was unprecedented that as many as 12 votes had been cancelled in Rajya Sabha polls and truth needs to come out.
"A CBI probe is needed to find out the truth," the senior Congress leader told reporters in Chandigarh.
Congress and INLD have alleged that a BJP legislator replaced the pen during the biennial polls held here on June 11, resulting in rejection of 12 votes on the ground that these were marked with a different pen ink.
Election Commission is already holding an inquiry into the matter after losing candidate RK Anand, Congress and INLD approached it with complaints.
Commenting on the new railway line between Sonipat-Jind which was inaugurated by Railway Minister Suresh Prabhu today, Mr Hooda said, "This was my dream project. During UPA time, we had completed 98 per cent work on this project, but the BJP Government took 18 months just to install pillars on this rail line".
"Be it Metro rail or this railway line, not even one project has started during their time," he said, hitting out at the BJP.
"This government has failed on all fronts. It is only doing one job, which is cutting ribbons for projects initiated during our time," Mr Hooda said.
On the death of two youths during police recruitment drive at Kurukshetra recently, Mr Hooda said, "for the first time I am witnessing that youths are being made to run on concrete as against proper tracks or kutcha path. Youths and their attendants, which number in thousands, are forced to sleep in parks with no adequate facilities for them".
He demanded adequate compensation for next of kin of those who had died during recruitment drive in Kurukshetra.
Mr Hooda also slammed the BJP Government for invoking the Essential Services Maintenance Act, for six months to prevent any disruption in power supply, after 25,000 employees of Haryana power distribution companies decided to observe two-day strike on June 29 and 30, seeking rollback of the decision of "outsourcing" of operation and maintenance of power sub-divisions.
"We never invoked ESMA during our ten years of rule. That is the last resort, but this government is using it as first resort. They want to murder democracy," Mr Hooda alleged.