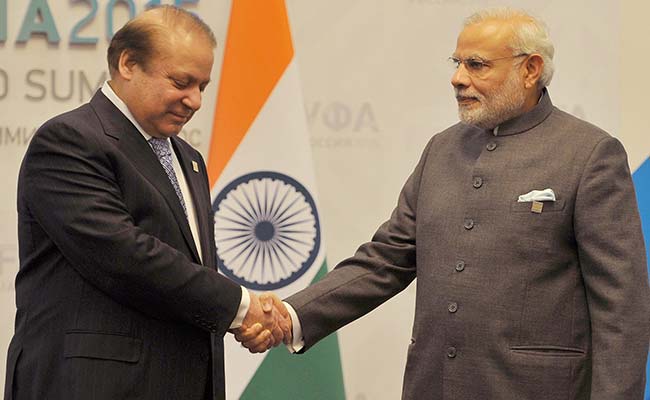 Highlights
SCO charter bans nations to bring their bilateral issues in the alliance
India, Pakistan were formally inducted on June 8-9 in Astana
The SCO now has 8 member states including China and Russia
Beijing:
China today formally welcomed India and Pakistan into the Shanghai Cooperation Organisation and dismissed apprehensions raised by Chinese state media that prevailing issues between the two countries could disrupt the unity of the regional alliance.
"As a founding member of the SCO, we are very happy about the membership of India and Pakistan," said China's Assistant Foreign Minister Kong Xuanyou.
The minister added that the SCO's charter prohibits member states to bring their bilateral differences into the affairs of the organisation.
"SCO has its own rules of procedures. I believe both the countries will abide by the charter of the organisation," Mr Kong said, at a ceremony held at the SCO headquarters in Beijing. India and Pakistan were represented at the ceremony by their envoys to China, Vijay Gokhale and Masood Khalid respectively.
India and Pakistan were inducted as formal members at the SCO summit held at Kazakhstan's capital Astana earlier this month. Along with India and Pakistan, the alliance also includes China, Russia and the central Asian nations of Kazakhstan, Kyrgyzstan, Tajikistan and Uzbekistan.
"Between our member states, our interests far outweigh our differences. So, we should not exaggerate the differences between the countries," Mr Kong said, adding that the induction of India and Pakistan "will guarantee very good cooperation in the organisation".
"China, Pakistan and India are in similar stage of development. We face similar challenges. Therefore, we hope that through this organisation, we can work together to overcome these challenges," Mr Kong said.
Ambassador Vijay Gokhale said that the membership of both India and Pakistan could help in enhancing talks between the two nations.
"We have a number of bilateral channels. I see this as another opportunity and a platform. It helps because it enhances number of points of contacts," said Mr Gokhale.
Pakistan's envoy to China Masood Khalid also echoed Mr Gokhale's words.
"There will be opportunities for interaction," Mr Khalid said.
(with inputs from PTI)