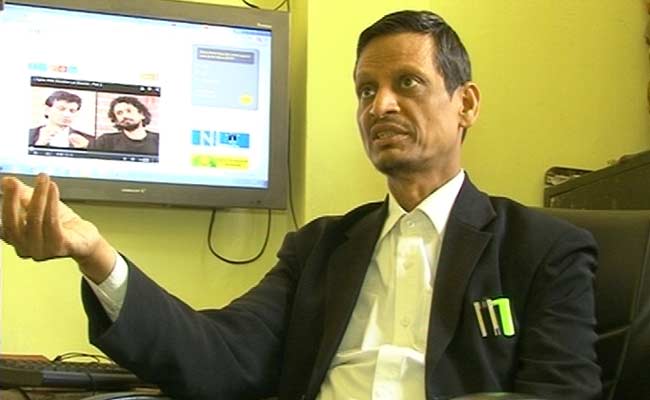 Following outrage over the derogatory comments about women made by two lawyers in the documentary 'India's Daughter', the Executive Bar council will meet this evening to discuss the remarks.

"We have taken this very seriously. Prima facie, this appears to be a clear case of professional misconduct... We are holding a meeting, we will hold an enquiry... if at all he is found (guilty), we will take a very serious note of it," Manna Kumar Mishra, Chairman, Bar Council of India, told NDTV on Thursday.

Fellow lawyers want the licences of the two defence lawyers revoked and people are demanding, in hundreds of posts on social media, that they be punished.

ML Sharma and AK Singh are defence lawyers for the four men on death row for brutally gang-raping and killing a 23-year-old medical student in a moving bus in Delhi in December 2012.


In the film - banned in India and telecast by the BBC on Wednesday night - Mr Sharma has at one point said that there is no place for women in Indian culture. Both AK Singh and he make other outrageous comments too.
Senior Supreme Court advocate KTS Tulsi demanded that their licences be suspended. "Shows complete absence of any concern for society. There can't be any justification. A person with this kind of mindset is still a lawyer. It is much more than a crime. The bar council must take cognisance," he said.
Raju Ramachandran, Former Additional Solicitor General of India, said, "They can defend their clients inside court but can't speak like this outside court. The Bar council shouldn't wait for any complaint and should take suo motu action."
ML Sharma told NDTV on Thursday that his views have been misrepresented, alleging that the film-maker, Leslee Udwin, used only a part of what he said. "She took my interview for 10 days, showed only one line," he said.
The lawyer said if the bar council sends him a notice, he will respond to it. "I have committed no crime," he said.
Lawyer AK Singh, whose comments about women provoked outrage too, said people who opposed him were "biased". He said he received calls from many people who told him that they supported his views.