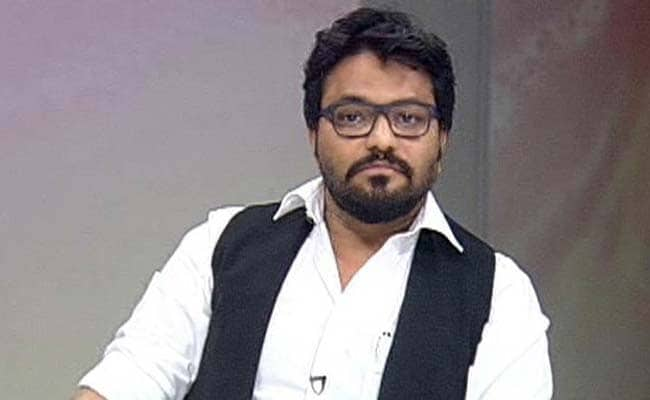 New Delhi:
The Hindustan Aeronautics Limited (HAL) needed more "man-hours" to manufacture fighter-jets than the French aviation company Dassault required, Union Minister Of State for Heavy Industries Babul Supriyo said today, indicating why the public sector company lost the Rafale jet deal contract.

The HAL was to produce 108 fighter jets locally in a joint venture with French firm Dassault Aviation in the deal for 126 Rafale jets. The state-owned firm, however, was left out in the deal as the present government signed to buy 36 fighter jets in 'fly-away' condition from France.
Speaking at a conference on public sector enterprises organised by CII, he said the HAL had quoted 257 man hours to build a plane, a job Dassault said could be done in 100 "man-hours".
For the production of Rafale fighter jets, "when Dassault said they needed 100 man hours, HAL said they needed 257, so that is indeed a big factor," he said.
"I am just saying that we need to definitely look into why something that can be made in 100 hours would require 257 hours. Are we faltering somewhere? Can we bring it down? Can we negotiate on that? These are small areas that need to be looked into," he said.
"So that is the question that all of us need to answer and that is where the government is trying their very best to support and push those public sector enterprises which need that support by the infusion of funds or the right injection at the right time - be it funds or any research and development."
The minister later clarified that his remarks were directed at the PSUs to assess how to match with their private peers in a time of globalisation.
A Rs 30,000 crore contract was awarded to Anil Ambani's Reliane Defence as per the offset clause of the Rafael deal. The Congress, led by its president Rahul Gandhi, has been making sharp attacks at Prime Minister Narendra Modi, alleging that the contract was wrongly given to the Reliance company to benefit Mr Ambani.
"PM'S-KILL India Program," Mr Gandhi tweeted on Wednesday, taking a dig at the government's flagship Skill India campaign.
"Rs. 30,000 crore stolen from Hindustan Aeronautics Limited (HAL) and given to a man with no SKILLS in making aircraft. Meanwhile, millions of SKILLED youngsters face the highest unemployment rate in twenty years," he alleged on Twitter.
With inputs from PTI