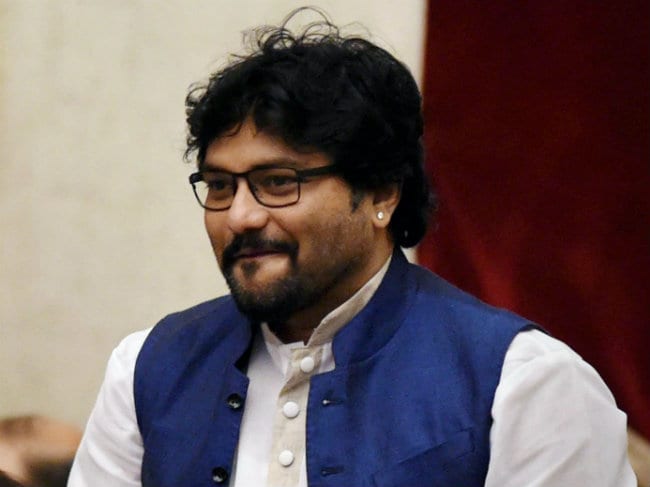 Kolkata:
A day after actress-turned-politician Roopa Ganguly expressed her displeasure over Union Minister Babul Supriyo's apparent bonhomie with West Begal Chief Minister Mamata Banerjee, the singer-turrned-politician drew flak from within his party.
Actor-turned-politician Joy Banerjee, who unsuccessfully contested the Lok Sabha polls on a Bharatiya Janata Party ticket, cautioned Mr Supriyo - also a Bollywood crooner and Tollywood actor - to take a balanced approach as a minister and a party leader.
"The BJP workers are feeling aggrieved over the bonhomie because they are under attack. All these meetings should be done in a way that the party workers don't feel aggrieved and the government's work is also not affected," Joy Banerjee said.
"He is a miracle winner. We all lost but he won (in the Lok Sabha polls). So, he must be more cautious in his approach and take a balanced approach as a minister and a party leader," added Mr Banerjee, who had contested from Birbhum.
Mr Banerjee's comments came a day after Ms Ganguly, irked by the apparent closeness between the BJP's central leadership and the Trinamool Congress chief, on Saturday wondered if Mr Supriyo asked the Chief Minister why his party workers were facing repeated attacks.
"I know if you are a minister, you have to talk sweetly and work well. But I would like to remind Babul Supriyo once again at the way BJP workers are being beaten up in our state," Ms Ganguly, who gained cult status playing Draupadi in Mahabharat TV serial, had said.
Mr Supriyo recently travelled with West Bengal Chief Minister Mamata Banerjee in her car during Prime Minister Narendra Modi's trip to the city. He also shared
jhalmuri
(spicy puffed rice salad) with Banerjee.
Later, Mr Supriyo lavished praise on Ms Banerjee, while she called him a "son of the soil".
Of late, sections in the media as also the state's opposition parties have been pointing to the perceived closeness between Ms Banerjee and the top BJP leadership.
Prime Minister Narendra Modi, who toured the state last week, held two meetings with Ms Banerjee.
Reacting to the comments, Mr Supriyo said he agreed with what Joy said.
"Joy has said the right thing. There is a difference between a minister and a party leader and a balance should always be maintained... I am trying to do that. Apart from that, I have nothing to say about the comments. I know what I am doing and I don't need to convince anyone," said Mr Supriyo.