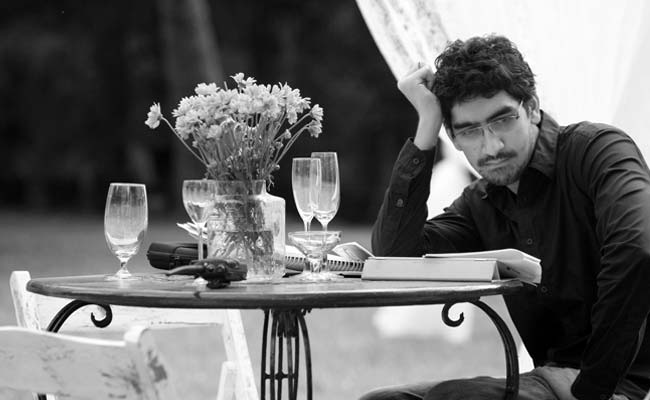 Mumbai:
In Karan Johar's latest offering,
Ae Dil Hai Mushkil
, the name of Ranbir Kapoor's character is Ayan.
Which calls to mind a certain young director understood to be Ranbir's best friend and an extremely bright (and lucrative) spark on the motherboard of Karan Johar's Dharma Productions.
"There's no way with Karan and Ranbir both that there wasn't some sort over-hang of them thinking of me. I do speak to them multiple times a day," said Ayan Mukerji, well pleased, before adding a quick caveat. "Karan has never had a conversation with me or made a joke even that I'm in anyway connected to the character. But you bringing attention to it, I feel like we
should
have a moment about it!"
Moments, big ones, have not been out of character for the 33-year-old. He had directed two all-out hits -
Wake Up Sid
and
Yeh Jawaani Hai Deewani
- by the time he turned 30. Both star Ranbir and were produced by Karan Johar. In a competitive industry, he's well-liked and respected as a doer. In person, he's charming, curious about pretty much everything and a measured, deliberate speaker. Ranbir, he says, is muse, best friend and collaborator: "Yeah, in that order." Karan's billing: producer, mentor, friend.
Ayan's pedigree is 100% Bollywood: grandfather S Mukherjee founded the famous Mumbai studio (
Filmalaya
), father Deb was an actor, and cousins Kajol and Rani Mukherji were screen gold in the 90s. "My parents, my immediate family, were not terribly successful at the movies and so they aren't names that I can toss out like, say, Ranbir can talk about his father - but the atmosphere was very similar. There is a certain Bombay film
wala
flavor." He has no trouble breaking that down. "I am young and I am a part of the new age. But actually at heart, I belong very much to that sort of ancient Hindi movie spirit, you know?"
Ayan was born and raised in Mumbai, and says he always knew his life and career would be movie-driven. Despite that, he spent a year at engineering school in 2002 before dropping out a year later to get some work experience on the sets of Ashutosh Gowariker's
Swades
, starring Shah Rukh Khan.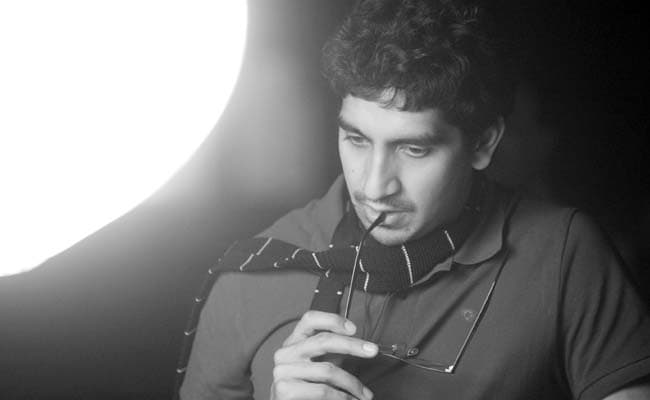 Next, he was Assistant Director on Karan Johar's
Kabhi Alvida Naa Kehna
. And then inspiration struck. "There was this natural expectation, because I was young, that I would AD (Assistant Direct) more, but I had a strong epiphany: even if I didn't get to make a film, I needed to exercise the skills that it took to create mine. Even if just on paper. That was a good instinct. Writing the script was a significant decision."
And so arrived
Wake Up Sid
in 2009, whose inadequately punctuated title takes nothing away from the warm, insightful, coming-of-age film that built around the unusual lead pair of Ranbir Kapoor and Konkona Sen Sharma which delighted critics and audiences equally. The pairing of a rising commercial star with indie artiste was a big bet to take, especially for a first-time director. It paid off. In spades. It also gave him his best friend. "I think that Ranbir is, and I want to be sure when I say this because this is a tough thing to be sure of, I think it might be the best relationship that I have had in my life. It's my Number One relationship and that sort of covers everything, you know? Literally until I met Ranbir at the age of 23 or 24, I was never able to say that I had a best friend before that. He made the meaning of that word come true for me and it's sort of stayed in that key since the time that we met."
It is, as it turns out, a mutual thing. "You have to understand, nobody knows this, but apart from being the most important relationship in my life as well, he is very difficult as a human being. I have to somewhere be a little subservient to him. Why is that? Because I believe that he knows more about life, he understands more about life, he feels more about life. He is a greater being in that sense. And I'm not ashamed to say that I'm a lesser being," said Ranbir Kapoor. "He's like a teacher. I wish him on Teacher's Day also, that's the role he plays in my life."
4 years after
Wake Up Sid
, they collaborated on the even bigger hit,
Yeh Jawaani Hai Deewani
, also written by Ayan. Magic. Like its predecessor, the film told the story of a geeky girl (played by Deepika Padukone) in love with her oblivious best friend, the rakish booty-chaser with a heart of gold. It has to be said of Ayan, he does first love well. And sprinkles it with so much fairy dust - hit music, fun dialogue, winning second leads - that nobody cares if they've been there, seen that. It's all just so much better.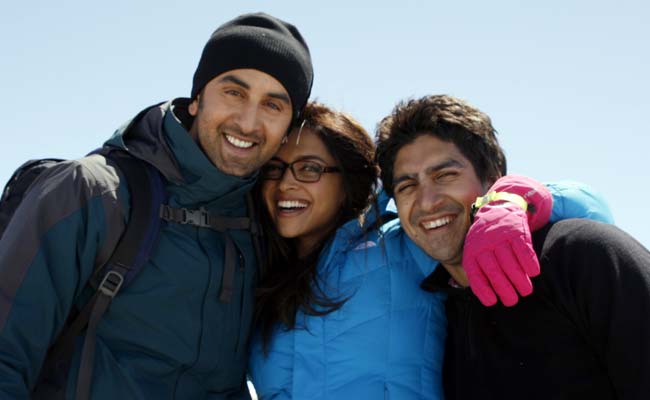 So what will Ranbir and Ayan's next excellent adventure involve? When I traipsed across to catch up with him in his office, he was hard at work on exactly that. A little wild-haired and scruffy (he will be the first to admit), he pointed to his mood-board - the expanse of the walls of his office - which, I will be honest, thrilled this fan-girl's heart: there's art work (or the beginnings of it), there are names steeped with meaning involving armies and rings and jewels of power. Let it be known that Ayan Mukerji is creating a mythology: putting together details of a fictional world which, at this point in the creative process, allows entry to all this: dungeons, dragons, wizards, hobbits, horses, planets, caped crusaders, vampires.
He's taken his inspiration from the Marvel films (excellent choice),
The Lord of the Rings
trilogy (ditto) and
Harry Potter
(double ditto). "The approach to setting up this universe, it didn't come from me sitting down and saying 'Ok, I want to make a film so that I have my own Universe'. It started off by me saying 'Oh! You know I love fantasy and let me explore some kind of magic.'
The Lord of the Rings
is far more my feel, even to some extent,
Harry Potter
, which is more sort of a fairy tale. You know, there is a loveliness about it? So it's this sort of stuff. That's the colour to my fantasy, that's, like, my thing in life. That's my energy."
And as foreign and far away as that universe may be, the themes he will imbue it with are those he is most familiar with: love, life, friendship, growing up and navigating your place in the world. Coming of age, again, though, against very different odds. "I'll be very honest. In the West, you know, like James Cameron made
Avatar
seven years ago and Lucas made
Star Wars
so many years ago. I don't want to sound like a pompous idiot, even putting those films in the same category, but somewhere, that is the dream. Not to actually to be like them, but can I do something that's more commercial than has ever been done?"
That's a whole lot of gumption for 33. But Ayan believes that his youth is neither a serious advantage or disadvantage, it just is what it is. The real need of the hour: endurance training. So he has started going to the gym regularly because
Dragon
(working title) that is slated to start shooting mid-2017 will be the big one. "I think that there is fear, but you know that oft-repeated adage about how being brave is not the absence of fear, but it's the ability to sort of move on in the face of fear? I feel like it's going to take a certain kind of stamina to push this idea into the world and make it happen."
Ayan Mukerji may have made a career in showing young India how to fall in love, but he's moving on. Though hopefully, not entirely.